Hearing the word cancer is a life-altering moment, one that comes with a mix of emotions and often shock. That was the case for my family.
I vividly remember a knot in my stomach awaiting the results of my mom's biopsy, and the wave of disbelief, sadness and fear that washed over me when we heard the diagnosis.
In 2016, my mom Tawny Newth was diagnosed with stage three triple negative breast cancer.
"It was kind of disbelief. I was like..nah," recalls Tawny.
She did everything she was supposed to do. Tawny attempted to be faithful doing monthly self-exams.
"That kind of how it all began, I discovered it myself. I had not felt it the previous month, and then it was there," Tawny said.
She found the lump on a Saturday. Monday morning she called her doctor, who got her in right away for an appointment. She had a mammogram, followed by a biopsy. The pathology report confirmed it was triple negative breast cancer. I knew breast cancer presented in different stages, but prior to her diagnosis, neither my mom nor I had heard of this rarer and more aggressive form of breast cancer.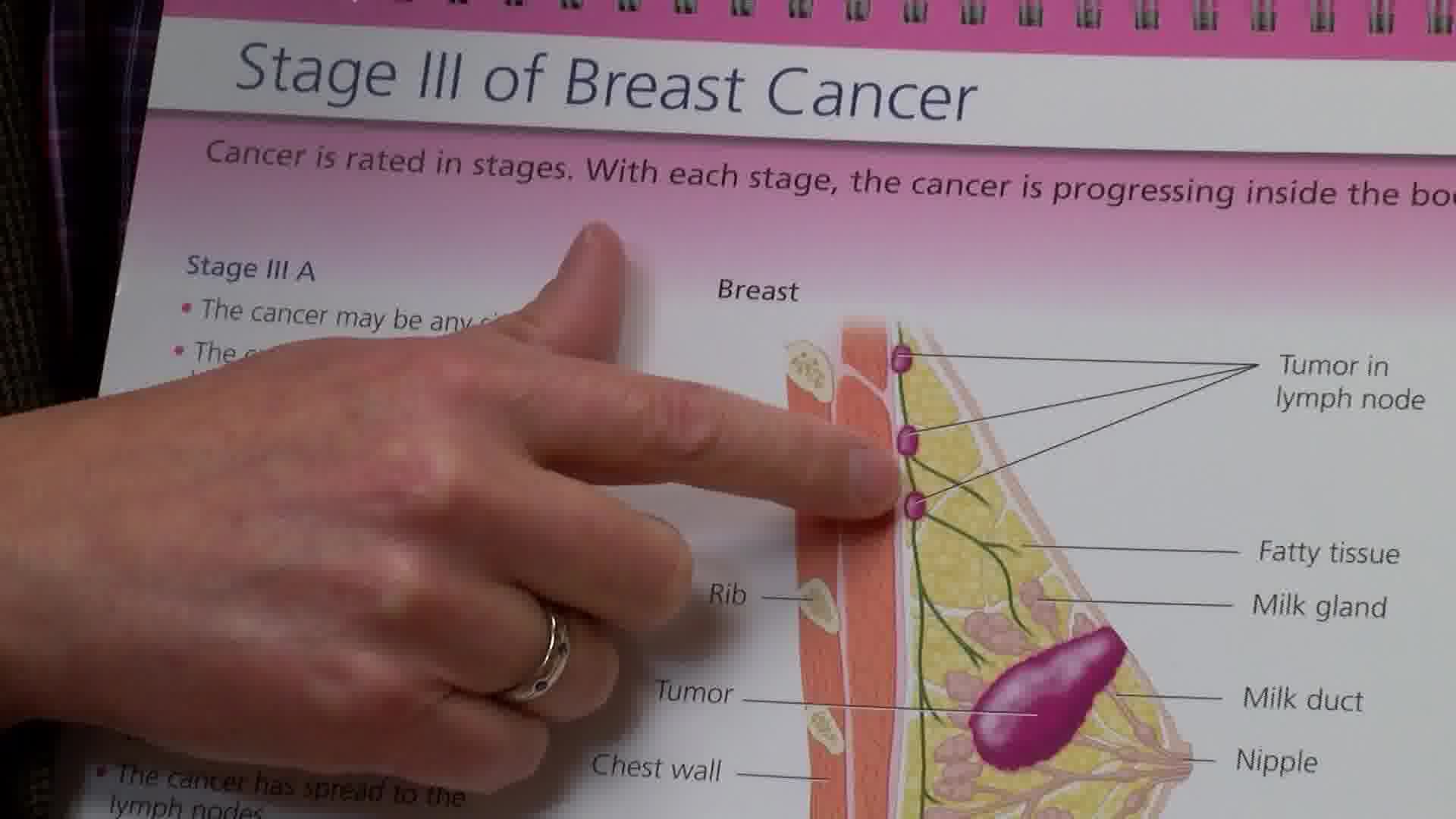 "Triple negative breast cancer is a cancer cell that doesn't respond to estrogen, progesterone or HER2 and these cancer types are more difficult to deal with in the breast," explained Dr. Bryan Martin, Benefis Sletten Cancer Institute oncologist.
Dr. Martin continued, "We've learned over time that triple negative breast cancer, even though we stage, is more aggressive stage for stage and what this points out is that the biology of the tumor is very important. It really is the genetic makeup of these tumors that predicts how things are going to go. In this particular situation, a very early stage triple negative breast cancer can be a very lethal problem, compared to a standard estrogen receptor positive breast cancer."
When my mom was initially diagnosed, the cancer was thought to be stage one, but it didn't stay that way for long. She met with Dr. Martin, who made a discovery. During an exam, he found an enlarged lymph node in Tawny's armpit.
"So from the time I saw my primary care doctor and she examined me and felt no node involvement, even the surgeon examined me and didn't find a node at that time. So it spread to include the node fairly quickly," said Tawny.
The original treatment plan was for Tawny to have surgery first to remove the tumor in her breast, followed by chemotherapy and radiation. Instead, her surgery date was cancelled and a biopsy was done on the enlarged lymph node. The pathology report indicated the node too was malignant.
"That's the creepy, evil thing about cancer is that it can spread to parts of your body you don't even know," said Tawny.
This meant she now had a diagnosis of stage three triple negative breast cancer.
"At that point we changed our approach. We are more frequently using chemotherapy as a first treatment for triple negative breast cancer and the reason is good science shows that if chemotherapy is effective and results in a complete response when the surgeon takes the tumor out, that those folks do the best. This is unlike most other breast cancer stories where we don't do chemotherapy first," explained Dr. Martin.
Tawny had a PICC (peripherally inserted central catheter) placed in her arm and began chemotherapy.
"Each time I would have to sign off on getting a new drug, I would kind of tear up every time I had to sign up for a new treatment, it was emotionally excruciating because I'm saying yeah, go ahead and poison me," recalled Tawny.
The side effects came quickly and abundantly.
"Discovered allergies I never knew I had, some that weren't even on the list of possible side effects."
Tawny also started to lose her hair, and eventually a friend shaved her head. She also lost eyelashes and eyebrows.
"Eyelashes serve a very good purpose, you don't know it," Tawny joked.
Journeying through cancer was not new territory for our family. In fact, Dr. Martin told my mom that she may have known too much going into the process. Before my mom was a patient, she was a caregiver. Her husband, my dad, Richard Newth fought a brave battle against colorectal cancer. He died in September of 2010 at just 55-years-old. My mom knew what the cancer journey could mean for her.
"You face the fact that you're mortal and have an expiration date and it causes you to think about life differently. It was all too vivid in my mind of what my husband had already gone through, and it did impact my determination I guess you might say, because he had gone before me and modeled what it meant to just take that next step every day. So I was determined to beat this thing."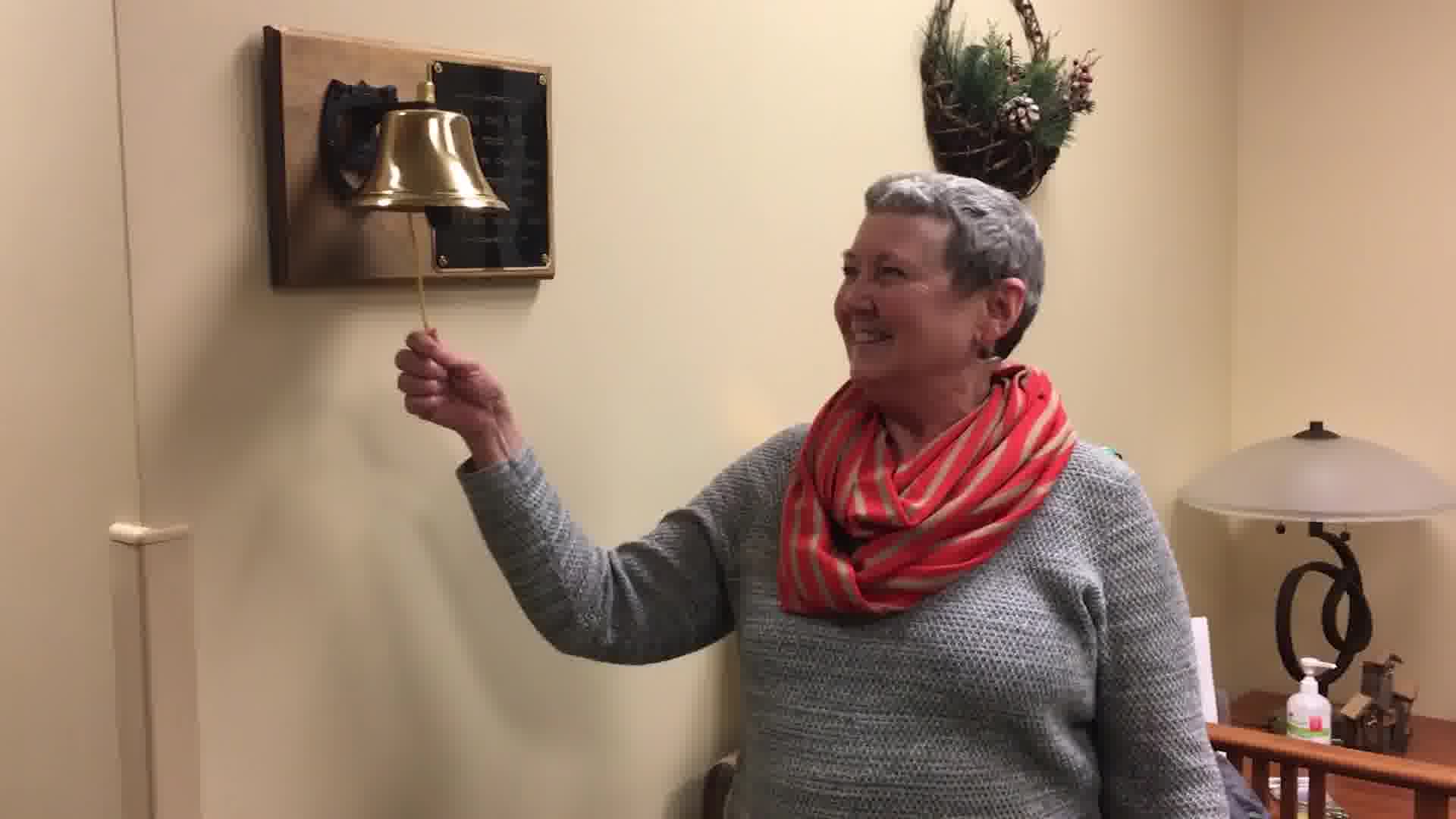 After surviving a rigorous chemotherapy regime, she underwent a lumpectomy and surgery to remove multiple lymph nodes in her armpit in October. November brought the start of tradition therapy, which she wrapped up after Christmas with a special ceremony. Tawny rang a bell outside of the radiation area that symbolized the end of treatment.
"Such a time of celebration to get to ring that bell. It was kind of almost like a bell of freedom," recalled Tawny.
It was then that she decided to ditch the wigs she'd be wearing. Her hair was growing back and she was regaining physical strength. Treatments were over, but the road to recovery was just beginning, with a deeper appreciation for surviving what could have been a deadly disease.
Looking back on her journey, my mom encourages anyone going through their own cancer journey to surround themselves with people who will be encouraging and motivating. She had a lot of questions and concerns. Going into the process she wanted to find someone who had been through the same diagnosis of the more rare form of cancer.
"But I couldn't find anyone who had the same diagnosis that I did, the triple negative breast cancer."
That was until she found Jodi Dake, patient navigator at Benefis Sletten Cancer Institute, who had also been diagnosed with triple negative breast cancer. Jodi was diagnosed at 31-years-old.
"It was important for me to help others understand, because it's very scary and lonely when you're out there and you say I have breast cancer, but I have a triple negative breast cancer, which it tends to recur within the first five years, it is more aggressive and so I feel there are some additional fears that go along with that. I really wanted to mentor those people who had the same exact disease I had, and may go on the internet and read all of these very scary things and to say, you know I've had triple negative breast cancer. It's okay. I've made it eight years. We can do this too, and you're not alone," said Jodi.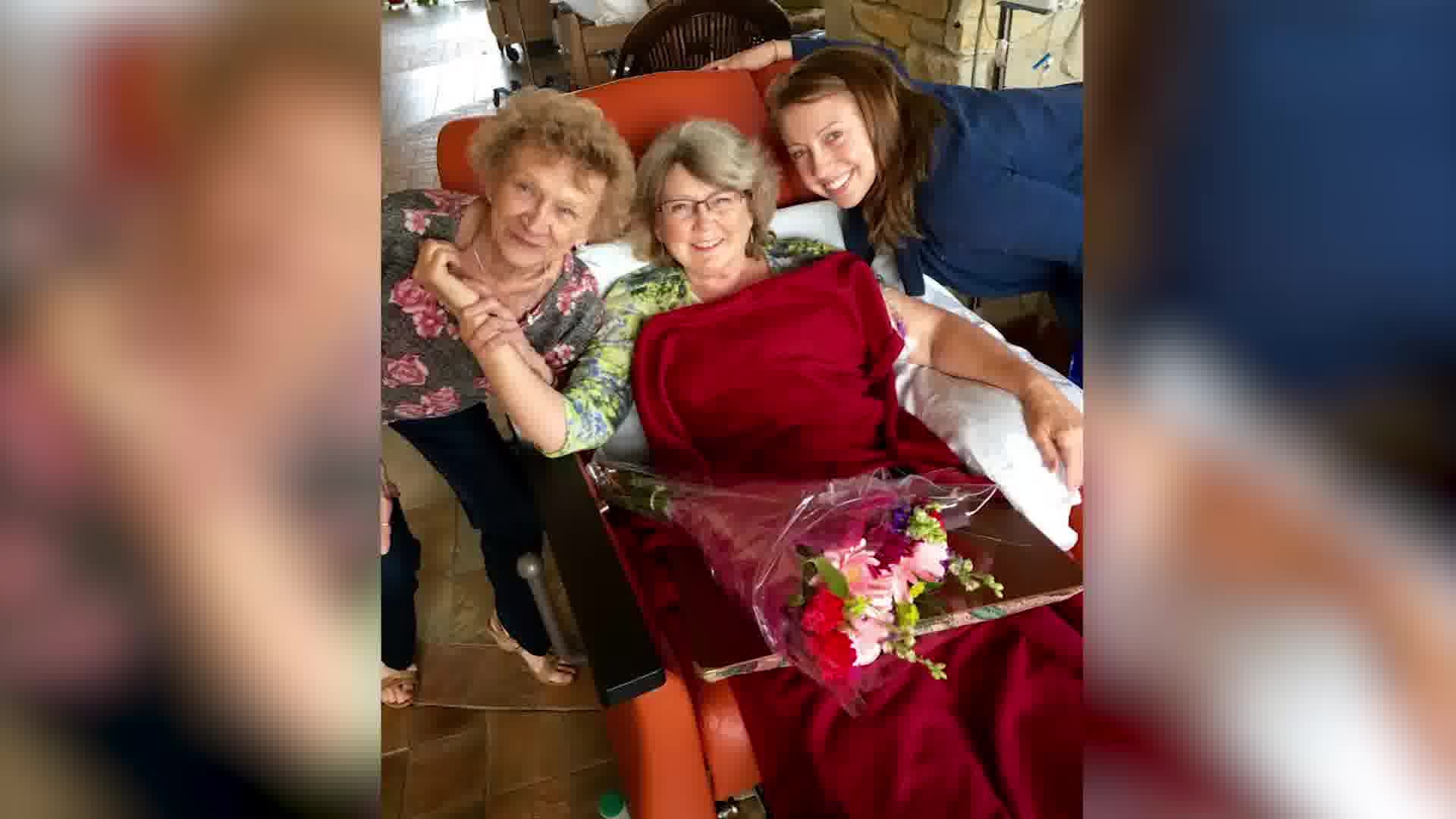 "Being able to talk with someone who had the same diagnosis was so helpful and knowing that yes, that's what she did too, and those were the choices she made, and that's the treatment she had, and be able to have something in common, to have someone who understood where I was at the time, was such a huge help and made such a big difference in how I could go forward with my treatment and my decisions," explained Tawny.
My mom is now a cancer survivor. She'll continue to get mammograms more often, and will see Dr. Martin for follow ups every few months for a while. Each day, she's grateful to be alive.
"When I first focused on cancer, all I could think about was what it was taking away from me, as I worked through treatment, as I prayed a lot and called out to God for help, because that's where my trust and belief is, I was able to look at cancer and try to see not just what it was taking away from me, but what it could give me, what I could take from it. I hope people would be able to look at their situation and say okay what's good about this, what can I take away from this, because there are things cancer can't take away from you and you can choose your attitude about it, and when I shifted from what it was taking away, to what can I get from it, I got a whole different appreciation for life. Thinking about the legacy you can leave, really stripping away the things that aren't important. Spending your time and energy and resources on things that matter and make a difference in other people's lives. It changes your focus when you realize you aren't going to live forever. Whether it's cancer or something else, you can choose to see what you can get from it, instead of what it's taking away from you," said Tawny.
Read more about triple negative breast cancer from the Triple Negative Breast Cancer Foundation (https://tnbcfoundation.org). You can also hear more from Dr. Martin and Jodi Dake in extended interviews.