More snow and much colder temperatures are in the forecast for Montana over the next few days.
Montana is about to get hit with another winter storm that will cause travel headaches for drivers hitting the roads this weekend.
The National Weather Service has issued Winter Storm Warnings and Winter Weather Advisories for most of the Treasure State through Saturday, meaning wintry weather will create hazardous travel conditions.
By Friday morning, an area of low pressure developing along the West Coast will advance eastward, spreading more snow across the Northern Rockies.
Periods of light-moderate snow are likely beginning Friday morning and ending on Saturday morning.
Snow forecast
Meteorologist Mike Rawlins is calling for an additional 5-8" of snow for lower elevations through Saturday. Fortunately, the snow won't come all at once, so road crews should be able to keep up and clear major highways in a timely manner.
Montana's mountain passes are expected to get an additional 12-18" of snow, which will certainly cause travel headaches.
Anyone planning to hit the roads on Friday or Saturday should be prepared for hazardous travel conditions and allow plenty of extra time to reach their destination.
---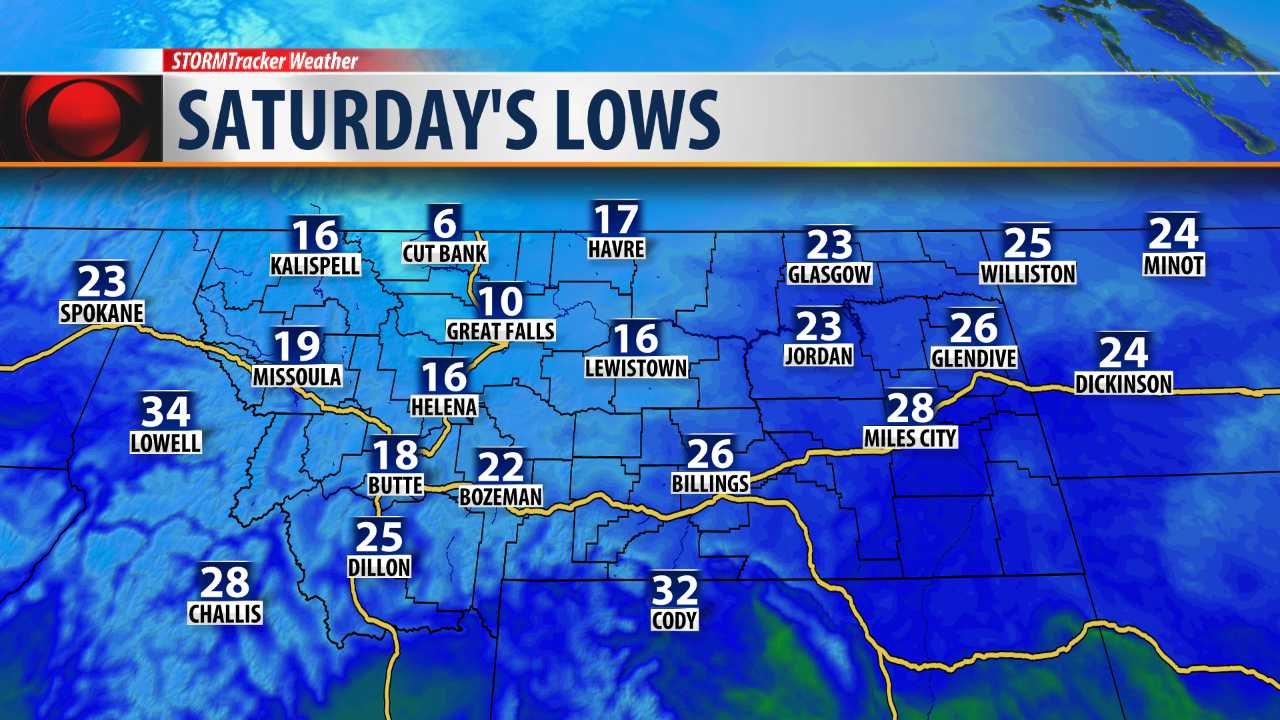 Cold air settles in
Some of you will be cranking up the heat in the coming days as very cold air settles into Big Sky Country.
By Saturday and Sunday mornings, temperatures will drop into the single digits above zero.
At times, wind chill values will dip below zero, and those venturing outdoors should be prepared for extreme winter conditions.
CLICK: 7 Day Forecast
---
---
Winter weather resources from MTN:
Live Interactive Radar
MTN Eyecam Network
STORMTracker Weather on Facebook
STORMTracker Weather on Twitter
---
The Montana Department of Transportation has tools to monitor road conditions:
Click here for current Montana road conditions
Click here for an interactive map
Click here for the mobile app
The Montana Department of Transportation recently launched a project to provide people with online photos from cameras mounted on 10 snowplows at various locations across the state. The "plow-cam" images are available on the traveler information map website when a camera-configured plow is active on Montana highways. The images are taken approximately every half mile and are available for viewing for between 30-45 minutes.