Butte has seen many hard times, but, in this town, the show must go on -- and it usually goes on at the historic Mother Lode Theatre.
"It's really a spectacular building, you know Butte has a big theatrical history and this our last remain theater in our community. There used to be six theaters and so now with just one left and it's our jewel," said Butte Public Archives Director Ellen Crain.
This jewel has been shining at this location in Uptown for 93 years.
In Butte's heyday, this theater attracted some of the great performers of the time including Al Jolson, Harpo Marx, and even the Little Tramp himself -Charlie Chaplin. The theater has seen hard times, but live performance here continue today.
"Butte gives good audience," said Mother Lode President and CEO Robbie Taylor.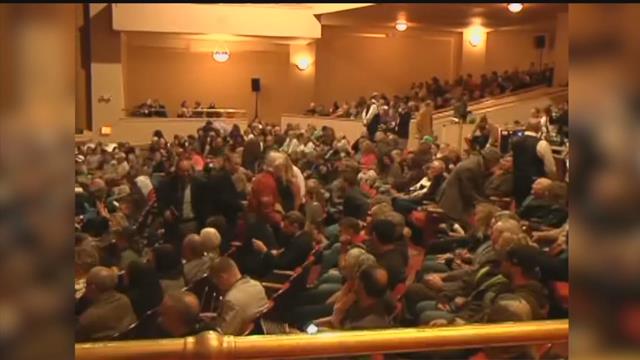 And these audiences have helped keep this massive county-owned building functioning.
"The corner of Park and Washington street is enhanced by the beauty of this historically significant building. One of the most classic proscenium lip stages west of the Mississippi, this old this continually used," Taylor said.
It was built in 1923 by the Butte Masonic Lodge right next door to their temple and became the Temple Theatre before it was sold in the 1930s.
"And they were exceedingly theatrical. They had the robes. There's a huge ballroom upstairs that was built by the Masons, it's really neat, I would have loved to have seen it perhaps when they first built it because it's very ceremonial, it has a throne," Taylor said.
The building eventually turned into a cinema called the Fox theater throughout the 80s but was eventually restored in the mid-90s to its classical roots -- and it thrives today.
"I think people in this community love to get dressed up and they love to go to the theater. It's still one of the best venues I would say in the state of Montana. It's beautifully restored, it has a great sound system," Crain said.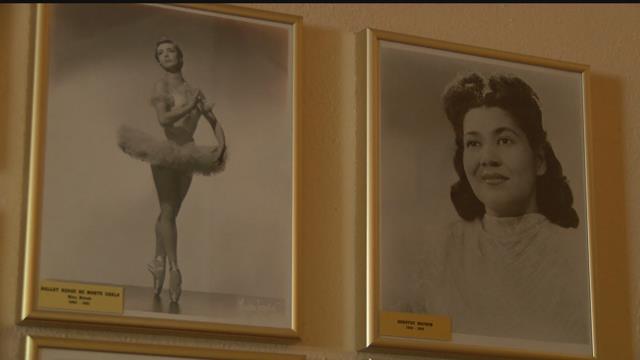 It's said that every old theater has a ghost and it's debatable whether the Mother Lode has one, but Robbie says every time she comes up this walkway, she can feel she can feel a presence like something is watching here.
"Oooh, I feel a presence, I feel like I'm not alone and it's a good thing, not a bad thing, I think it just wants us to be alive, I think it just wants us to stay, I think it just wants us to thrive," Taylor said.
And it will thrive as long as the audience keeps coming back.