Great Falls Youth Climbing teammates got their first taste of competition last month in Helena.
Coaches say the most important part of the event was watching teammates meet and climb with fellow athletes from around the state over the day.
"In the age of Facebook and we Instagram a lot, it was nice to have an activity that could let them connect with students their own ages in a face-to-face format," said Great Falls Youth Climbing Coach Larissa Donahue.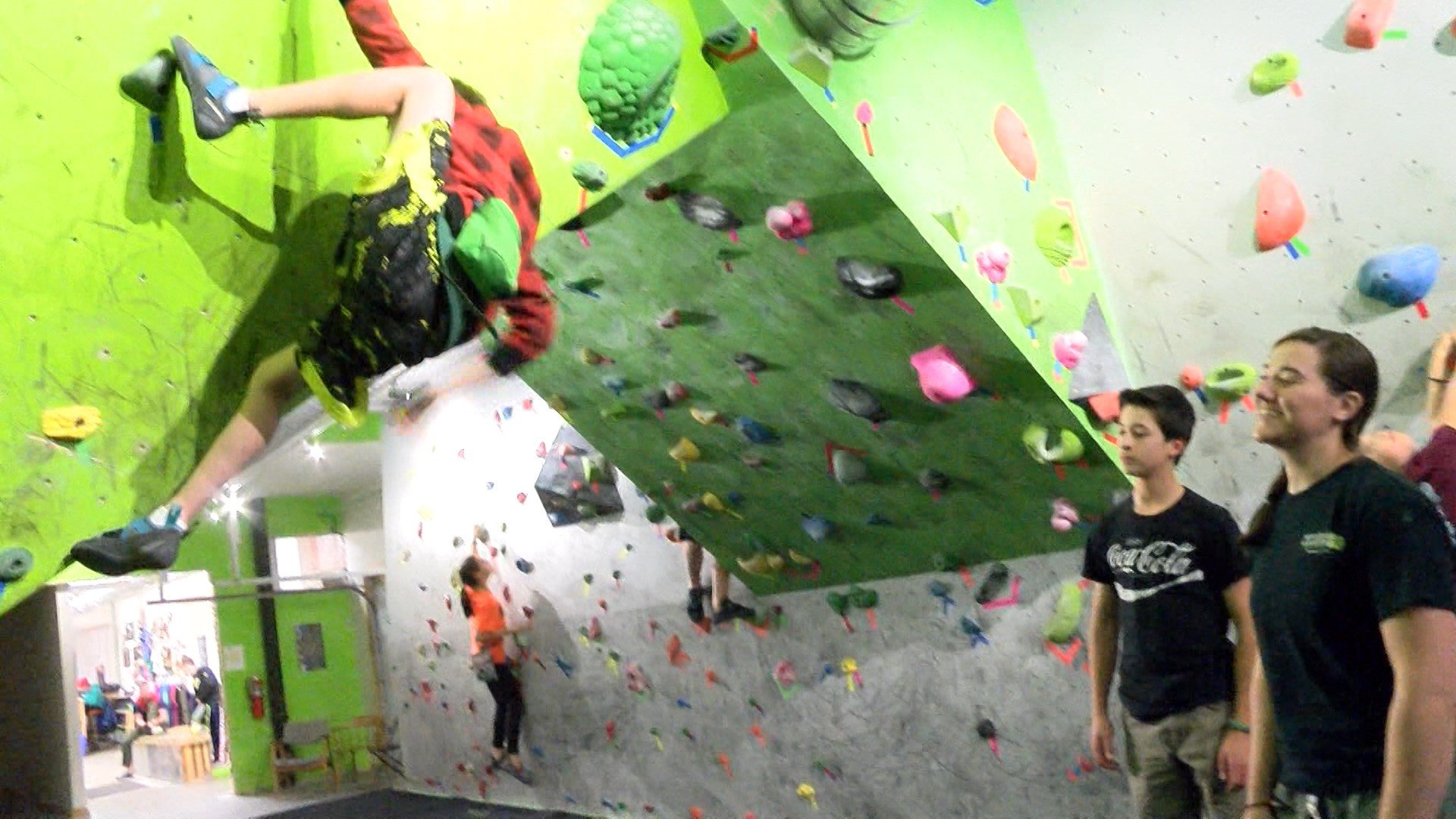 While rock climbing can be competitive, teammates say they've learned more about what it means to compete against themselves through the sport.
"I've learned to not think about failing and to just keep on going," said teammate Leyla Kerr.
"When you get to the top of a route that you've been trying really really hard on, and then you finally got it and being proud of yourself for getting it," said teammate Margo Neilsen.
Coaches say the struggle to reach new heights gives teammates a new view on attaining personal success and competition.
"There will always be somebody that can climb harder than you can but if you can climb a grade harder than last week or last year it's fun to be able to measure your own progress that way," said Donahue.
"Just the problem solving on the routes and then being able to transfer it onto the wall and moves after moves and stuff like that," said teammate Christian Buhler.
Coaches say they're looking forward to the rest of the season after the team's first competition.
"I think the best part for us is hearing from the judges that they all have really good attitudes they were encouraging the other climbers and easy to be around and stuff like that," said Donahue.
The Great Falls Youth Climbing Team has 4 more competition left this year.
Stonetree Showdown Comp Results per age group
Brandon Hanlon (Male Junior 16-18yo) 4th
Gabrielle Warner (Female Youth B 12-14yo) 10th
Christian Buhler (Male Youth B 12-14yo) 1st
Gabriel Layton (Male Youth B 12-14yo) 10th
Layla Kerr (Female Youth C 10-12yo) 2nd
Addison Lee (Female Youth C 10-12yo) 11th
Aedan Bingham (Male Youth C 10-12yo) 11th
Simon Kerr (Male Youth D 8 and younger) 4th
Cohen King (Male Youth D 8 and younger) 11th