Additional charges have been filed against Paul Russell Smith, a Helena man accused of rape and sexual assault.
Smith, charged last month for rape and solicitation to rape of two girls under the age of 16, is now charged with assault with a weapon and intimidation.
Prosecutors allege that Smith told one of his victims that he would butcher her family with a knife while she watched, and then kill her.
Smith also allegedly threatened the victim with a knife if she didn't have sexual contact with him.
Smith will be arraigned on five felonies later this month.
Bond was set at $200,000.
---
(OCTOBER 24, 2017) Paul Russell Smith is accused of sexually assaulting a child under the age of 16 and asking another child under 16 for sex.
Smith appeared via video in Lewis & Clark County Justice Court on Monday, charged with sexual intercourse without consent, and felony solicitation for sexual intercourse without consent.
Prosecutors say the 35-year-old man told one victim he loved her and wanted to have sexual intercourse with her.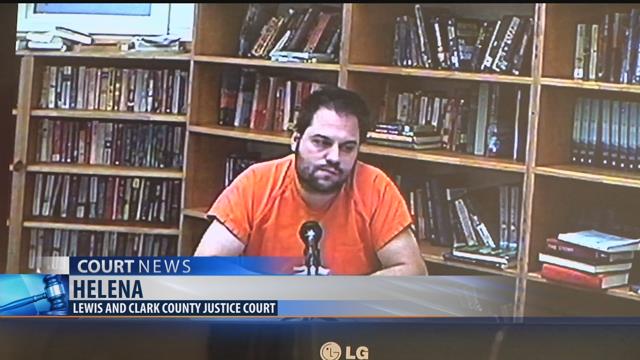 He would allegedly separate the victim from other children and hold her down on his lap and tickle her until she accidentally urinated on him.
The victim told a forensic interviewer another child told the victim Smith made that child perform oral sex on him.
A third child said she saw Smith having sex with the second victim.
Prosecutors say the violations happened between January 2016 and September 2017.
If convicted on both counts, Smith could be sentenced to life in prison.
Bond for Smith was set at $50,000.