Kahane Beavers pleaded guilty to sexual intercourse without consent in Cascade County District Court on Monday.
According to court documents, the victim says she was at a party in July 2016 when she decided to go to sleep in a camper on the property. Court documents state the victim asked Beavers to cuddle with her because she had "bad dreams."
When she woke up, Beavers was on top of her and she yelled at him to stop and get off of her.
She was able to get away from Beavers and left the scene with a friend; she then reported the incident to law enforcement, and underwent a forensic sexual assault exam at Benefis hospital.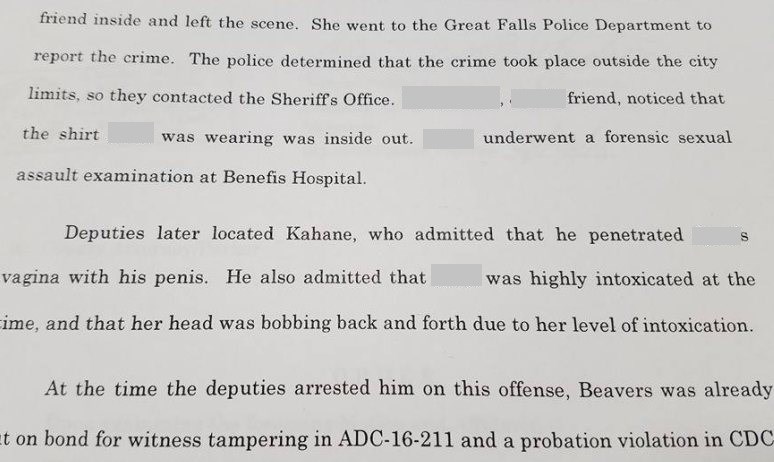 According to court documents, Beavers admitted to Cascade County Sheriff's Deputies that the victim was highly intoxicated at the time of the incident, and that her "head was bobbing back and forth" due to her level of intoxication.
Beavers told officers that he assumed that their "mutual flirting" earlier indicated the victim's consent.
At the time of his arrest, according to court documents, Beavers was out on bond for charges of witness tampering and probation violation.
We do not yet know when Beavers will be sentenced.
NOTE: "Sexual intercourse without consent" is the legal term used in Montana for most instances of what is commonly known as rape.
---