The 15th annual Montana Organic Association Conference is underway in Great Falls.
The conference is an opportunity for farmers and those interested to learn from a variety of experts in organic agriculture.
Vendors include crop buyers, grain buyers, input suppliers, and service providers of various sorts.
They all come together to support the farmers and network to more than 200 registered attendees.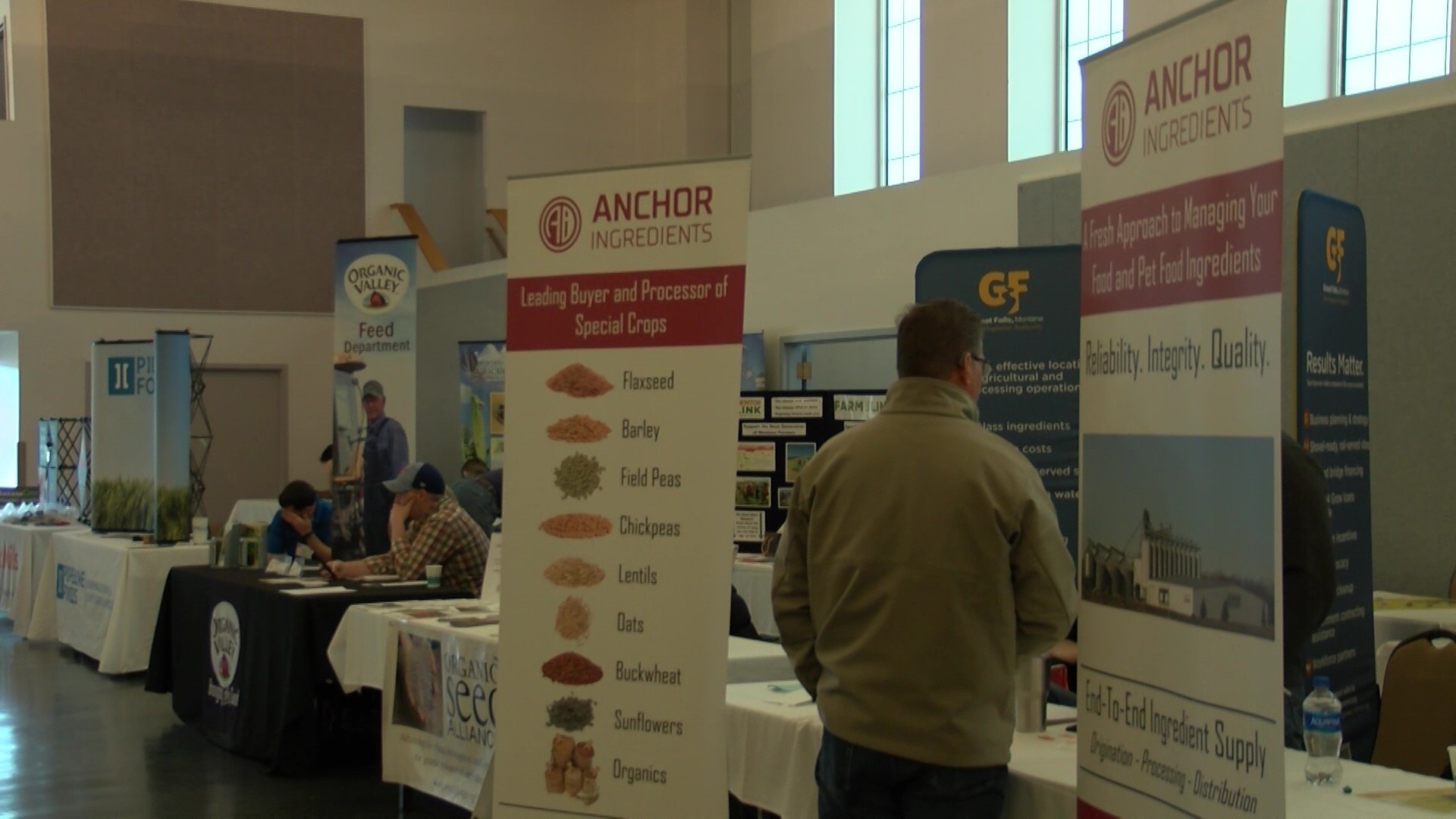 This year marks the most attendees the conference has ever had.
"If you are interested in learning on how to transition your farm from its current situation - not organic to organic - and start reducing input costs, and realizing higher values for what you do produce - then this is the place to be," said Bob Quinn, an organic farmer for the Big Sandy area.
"Organic agriculture is a tremendous opportunity. There's an unmet market that the us still imports half of the grain that's milled here and you can grow crops that you are familiar with for much more substantial price and we would like to see more farmers take advantage of that," said Doug Crabtree, MOA Board of Directors President.
The conference continues on Saturday.