Scott Allen Takesenemy was arrested Thursday night for his involvement in a home robbery and, according to police, is connected to the two women arrested on Wednesday after leading officers on a high-speed chase that ended in gunshots.
Takesenemy, 30 years old, is facing charges of robbery, criminal possession of dangerous drugs, harming a police dog, and obstructing a peace officer.
Missoula police responded to a report of a home robbery on Wednesday. The homeowner told police that around 9:30 a.m. he heard a knock on the door. When he answered he says he was met by three people - one man and two women.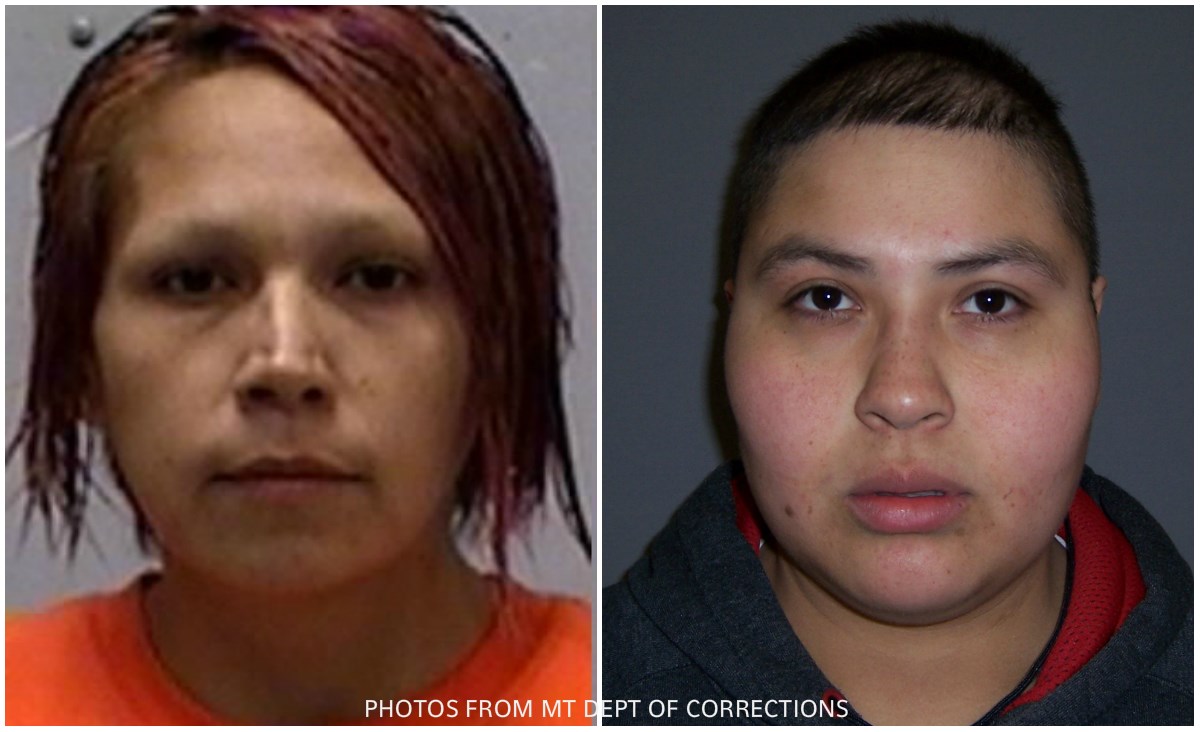 The homeowner recognized Takesenemy. He told police Takesenemy was carrying a bat and one of the women had a knife. The homeowner said one of the women and Takesenemy took turns holding down the homeowner with a knife and a bat.
The homeowner said the three suspects stole two phones, three pairs of headphones, a tablet, two laptop cases, two neckties, an Xbox and controllers, two laptop bags, a hard drive, a wallet, a ring, five watches, two beard trimmers, and a beard trimmer charger.
Police spoke to a neighbor who said he saw the three suspects get into a black Ford Taurus. Officers later engaged in a high-speed chase with the Taurus, which ended in Lake County just north of St. Ignatius. Once the chase hit Eagle Pass trail in the Ninepipes area, Bell says the passenger drew a pistol and fired at the officers. The vehicle then stopped on Eagle Pass trail where officers fired shots at the suspects before they surrendered.
Police arrested the two women, Alta Littlelight-Threefingers and Roishell St. Dennis. Police say they found the stolen items in the car.
On Thursday, police received a tip that Takesenemy was hiding in a residence on the 1300 block of Bulwer Street in Missoula. Officers found Takesenemy hiding in the attic of the garage.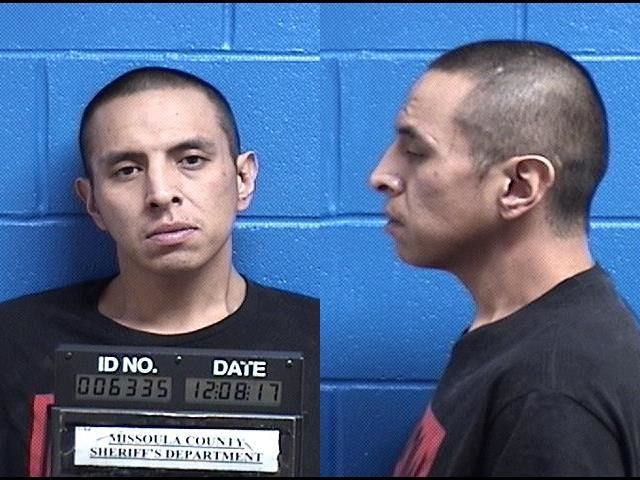 Police say that due to Takesenemy's extensive criminal history, officers employed their police dog.
Police say they warned him at least 10 times that the dog would be released into the attic if he didn't surrender, but he refused to come out.
Police then released the dog into the attic. They say that Takesenemy then kicked the K-9, Sunka, repeatedly in the face.
Police say that he admitted to "bicycle-kicking" the dog in an attempt to avoid being bit.
After he was taken into custody, officers said they then found a baggie containing meth in the attic where he was hiding.
Takesenemy appeared in Missoula Justice Court on Friday afternoon where his bail was set at $100,000.