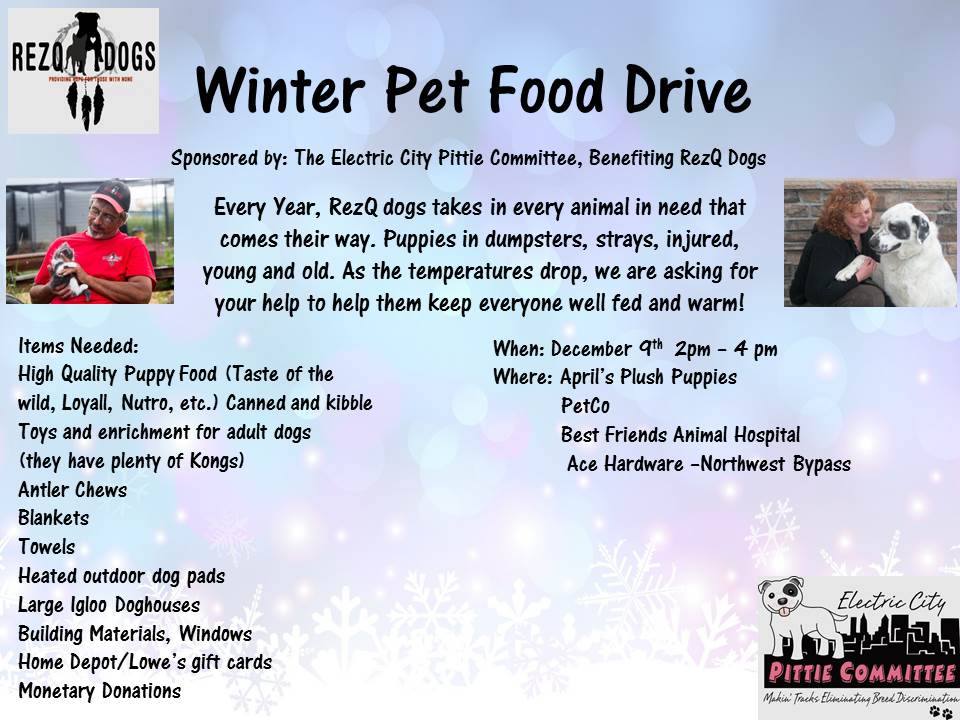 The Electric City Pittie Committee and Rez Q Dogs are asking for help during a "winter donation drive" in Great Falls on Saturday, December 9th.
The donation drive is taking place from 2 p.m. to 4 p.m.
The agencies say:
Winter donation drive for supplies to help an amazing area rescue. Please consider donating your old sheets and towels, out door dog shelters, puppy food or other items on the list. Donations are tax deductible as both the ECPC and Rez Q dogs are 501(c)3 organizations.
We will be collecting donations at several drop off locations including PetCo in Marketplace, Best Friends Animal Hospital on 9th st and 15th Ave S and Aprils Plush Puppies in Black Eagle.
Online: Electric City Pittie Committee | Rez Q Dogs