Overcrowding is a growing problem in Great Falls Public Schools and school leaders are ready to tackle the issue by proposing to redistrict the elementary schools.
However, the proposed plan is leaving some parents feeling blindsided.
"It's not only affecting property values, home values, moving children that maybe don't want to be moved from their schools, it's a big concern for us," said parent Annie Brown.
Annie moved her family to Great Falls and bought a home and hoped to send her children to Lincoln Elementary School.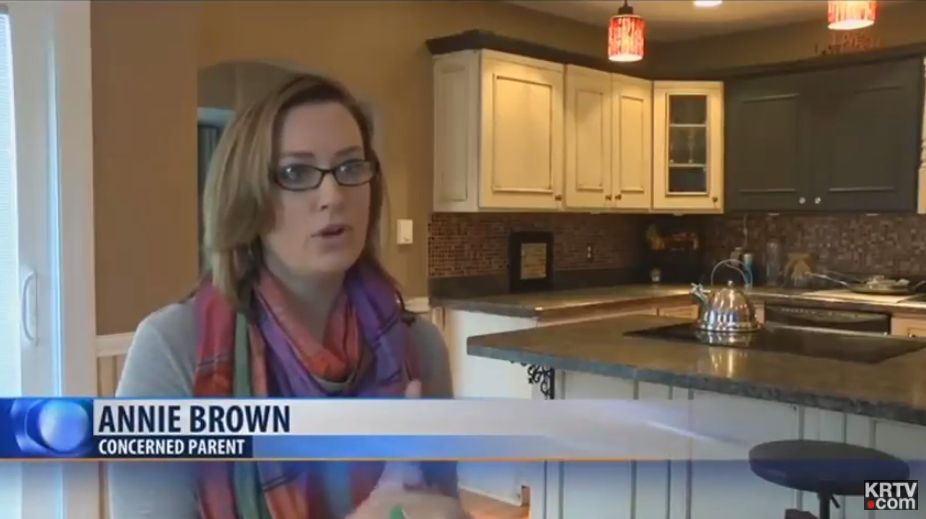 "This pocket here tends to have a lower socioeconomic student and they bus them to Lincoln, which is a little ways from here," Annie said. "These kids are really getting a great education. A higher annually, yearly, performing school is where they are being transferred to."
The new redistricting plan will send her eight-year-old daughter Coco to Whittier Elementary School: "It would break my heart if I had to move to a different school."
But GFPS Assistant Superintendent Ruth Uecker said although it's a tough challenge to face, it must be done.
"We understand this is an emotional topic, but we also understand the need to look at this from time to time and we are at that point in our community where we need to look at it," Uecker said.
With the change, the Great Falls Public School District formed a study team of 16 members including parents, grandparents, people with kids, people without kids, and people with different job descriptions, to look at plans.
"They did a cross-representation of where these members lived in our community to make sure we didn't have too many people on the study team from one neighborhood," Uecker said.
She added that GFPS continuously receives feedback through its website, which is another place for the public to provide input.
"We print every time the study team gets together," Uecker said. "We look at it. We analyze it. And we have made adjustments based on that feedback."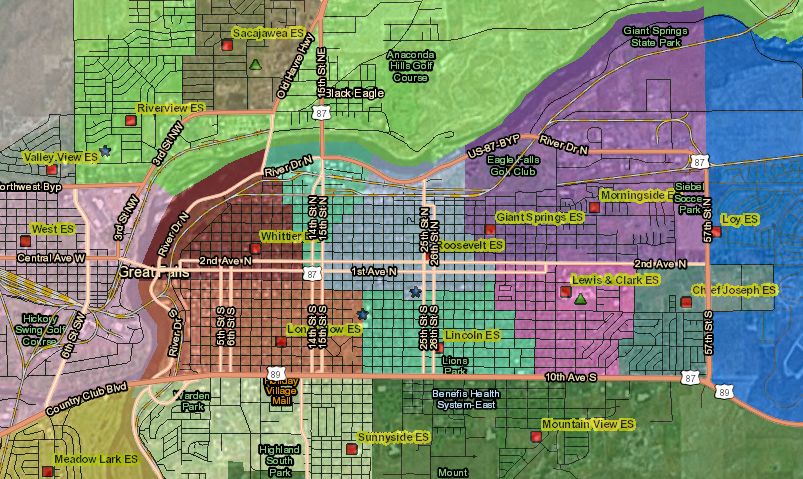 When residents attend a forum scheduled for Tuesday, December 12th, they will be asked a variety of questions and shown three different maps with redistricting options.
"Each of the maps they will look at will have different boundary changes," Uecker said. "So we have three scenarios essentially that the community will get to look at and give their feedback."
GFPS is asking for feedback such as what option a person likes best, where someone lives, and what attendance area a person lives in.
But for some, however, the questions are for the Board of Trustees.
"There's a lot of questions that we all have as to why this is even happening," Annie said.
Tuesday's meeting will be the Paris Gibson Education Center at 6 p.m.
The survey will close on January 2nd at midnight.
To leave feedback or view the redistricting plans, click here.
---
GFPS Redistricting Guiding Principles/Criteria:
Maximize safety of students by defining boundaries along major geographical features such as roads, rivers, and railroads. Try to minimize students' crossing over major roads if possible.
Balance building utilization by reducing overcrowding in schools based on functional capacity.
Maximize transportation efficiency and walkability whenever possible.
Contiguous boundaries: Analyze 'satellite' boundaries for practicality.
Balance demographic diversity. Maximize the socio-economic diversity of schools with any redistricting change whenever possible.
Consider middle and high school placements.
Attempt to keep identifiable community entities intact (apartment and condominium complexes, trailer parks, subdivisions, MAFB. etc.)
Minimize the number of student moves, while considering redistricting goals.
Be proactive for future potential growth if all possible.