Since 2008, Great Falls Fire Fighters Local 8 have been hosting "Paul's Holiday Wish" in honor of their fallen brother Paul Erickson.
Paul Erickson died at the age of 33 in a Mercy Flight crash in 2007. In addition to Paul, two other people died in the crash near Belgrade: Vince Kirol, the pilot; and Darcy Dengel, a nurse.
He was a member of the Great Falls Fire Rescue family, and known to many as a generous guy.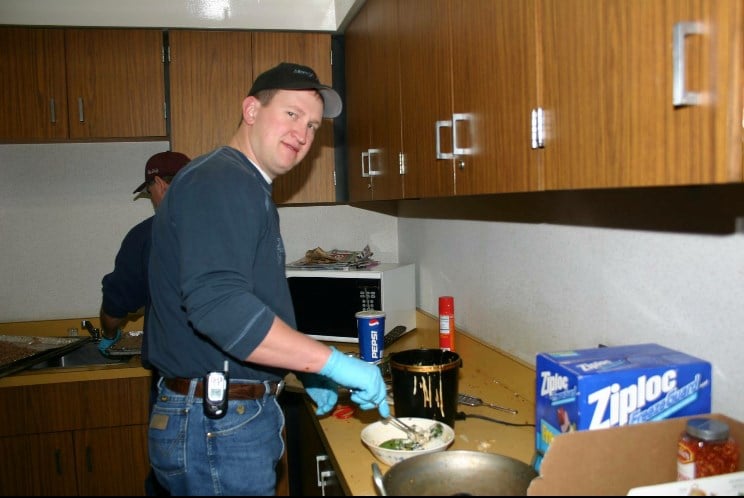 "Christmas time was one of his big things; he always enjoyed doing that, we always do a shop for the kids in the hospital and all that," Chris Newman, Great Falls Fire Engineer, said.
So every year, the proceeds benefit local families during the holiday season.
"We go out and shop for a family with the local school and we get all the names through them. We go out and buy them a Christmas dinner and gifts," Newman said.
This year, the firefighters are able to buy Christmas gifts for 27 families - about 110 people - in the Great Falls area.
Great Fall Fire Fighters Local 8 President David Van Son says Oklahoma City Thunder basketball player Josh Huestis helped double the amount of families they are able to help this year.
Huestis matched all the money the firefighters raise during their pepper sale fundraiser during this year's Christmas Stroll.
"We get a family from each school but two from the high schools and middle schools. We ask them to give us of essential items that the family needs and something they might want to have or something fun to play with. They also will be getting a 50 dollar food basket, a Christmas dinner too. These guys are doing the shopping portion of it. They get to buy fun gifts and essential things the family needs as well," Van Son said.
This weekend the department will deliver the gifts to the families by fire truck.