The Bishop of the Diocese of Great Falls-Billings responded on Wednesday to a lawsuit that was filed on Tuesday.
In the lawsuit, the Unsecured Creditors Committee that represents 86 victims who say they were sexually abused by eastern Montana priests asserts claims to real property and accounts of 14 parishes within the Diocese.
The lawsuit claims $70 million dollars in disputed assets should be available for the settlement.
Assets listed in the 62-page document include parish buildings, school property, other land, and trusts held by the diocese.
The diocese though says that certain assets held in "trust" for its parishes are exempt.
Great Falls-Billings Diocese Bishop Michael William Warfel said, "The distinction is we are under the corporation of the Roman Catholic Bishop of Great Falls. All the parishes come under that cooperation, but we hold assets only in trust, we don't own any of the parish assets. And that's the contention."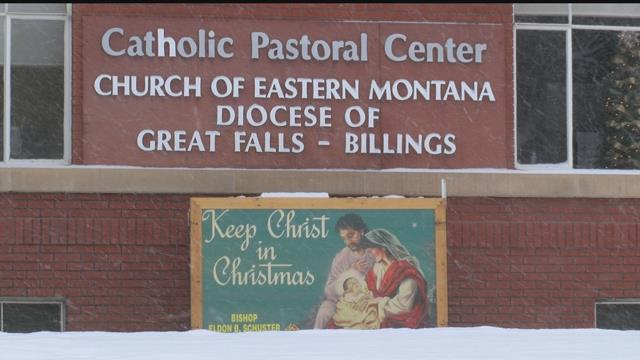 In a press release, the Bishop says they'll be filing appropriate responses challenging these claims.
The Diocese of Great Falls-Billings filed for Chapter 11 bankruptcy protection in March, in a move that church officials said would help develop a compensation fund for victims ... and set aside money - for more who come forward.
The sexual abuse took place over decades, mostly in rural and reservation parishes dating back to the 1950's.
Attorneys for the victims and the diocese tried to negotiate a settlement, but those talks broke off this fall.
Warfel said, "What I want people to know is we truly want to address the hurt of people who were victimized long ago, it goes back quite a few years for most cases, but still the hurt is there. I want to address that in an equitable manner. At the same time, we also want to continue serving people in the present and the future. "
The Bishop says that only 22 of the 86 victims claims are covered by insurance.
He says all of the legal events taking place eats away at more assets, leaving less available to settle with those who are survivors.
MTN News has tried to contact James Stang, a California attorney, who represents the survivors and other creditors, but have not yet received a response.