Thomas Gallagher has been charged with assault with a weapon after he allegedly stabbed a man in Great Falls.
It happened at about 1:20 a.m. on Saturday, December 23rd, at a home on the 3800 block of 9th Avenue South.
A man called 911 to report that he had been stabbed.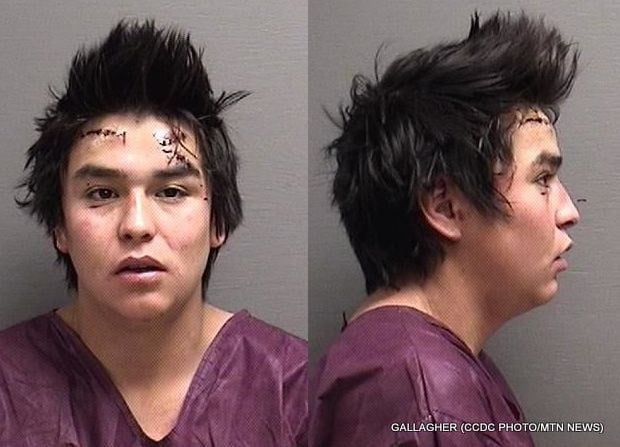 Responding officers learned that Gallagher and two other men had been drinking with other people at the residence, and Gallagher and a man got into a physical fight.
Another man intervened and separated the two; at that point, according to court documents, Gallagher produced a knife and stabbed the man who had intervened.
The knife narrowly missed the femoral artery, according to court documents.
The knife was later found inside the residence.
Prosecutors requested that bond for Gallagher be set at $75,000 due to "multiple victims and the severity of the injuries to the victim."
Court documents note that Gallagher has a conviction for misdemeanor theft.
---
(DECEMBER 23, 2017) Two people were injured and one person was arrested in a stabbing on Saturday morning in Great Falls.
The Great Falls Police Department was called to a residence in the 3800 block of 9th Avenue South around 1:20 a.m.
According to the GFPD, two males were fighting when one pulled out a knife and stabbed the other.
Another male in the house was stabbed after attempting to break up the fight. He then ran into a bedroom and called the police.
When police arrived, the male suspect was unresponsive. He was arrested and faces one count of aggravated assault.
One victim remains in the hospital but his condition is unknown.
The names of those involved have not yet been released.
We will update you when we receive more information.