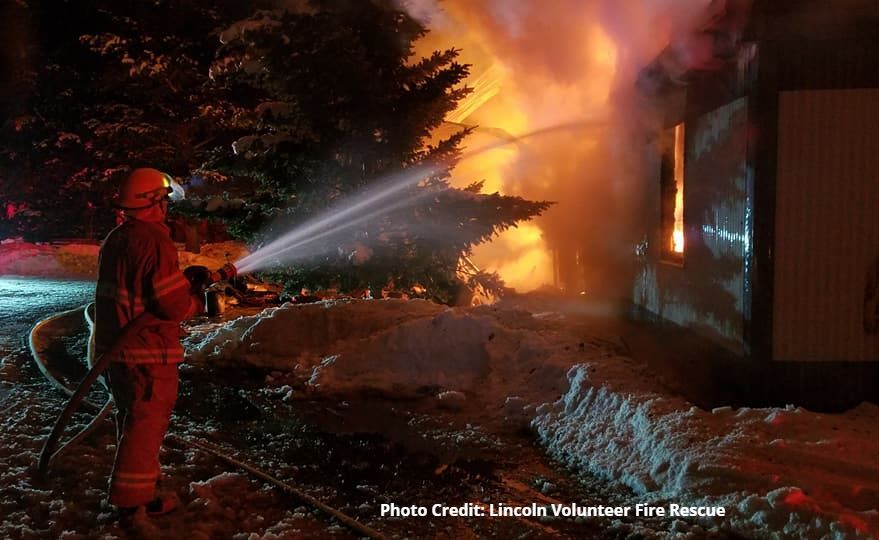 Lincoln Volunteer Fire Rescue Chief Zach Muse says a firefighter was injured while helping put out a fire late Tuesday.
The fire happened at a home on 4X4 Road on the east side of town at around 10:00 p.m. on Tuesday.
Chief Muse says firefighters found the structure fully engulfed, and fighting the fire was complicated by temperatures hovering near the single digits, snow, and items stored in and around the home, including ammunition and firewood.
According to Chief Muse, at one point firefighters had to take cover behind the fire trucks because the stored ammunition in the home began to go off.
One firefighter was hit in the wrist by a stray round and some of the trucks received minor damage.
Firefighters put around 50,000 gallons of water on the fire and were able to get out around 5:00 a.m.
Crews remained on scene until around 3:00 p.m. on Wednesday.
Muse says it appears the fire started in the chimney.
The property owners were home at the time and were able to get out safely.
There is no word on the dollar amount of damage.