T-Mobile, the nation's third-largest mobile phone provider, is preparing to open its first store in Great Falls.
Renovations began several months ago and are nearly complete in the space that formerly housed zPizza (next to Jimmy John's ) on the northeast corner of 9th Street and 10th Avenue South.
The store originally was scheduled to open on Friday, December 29th, but the grand opening has been pushed back to some time in January.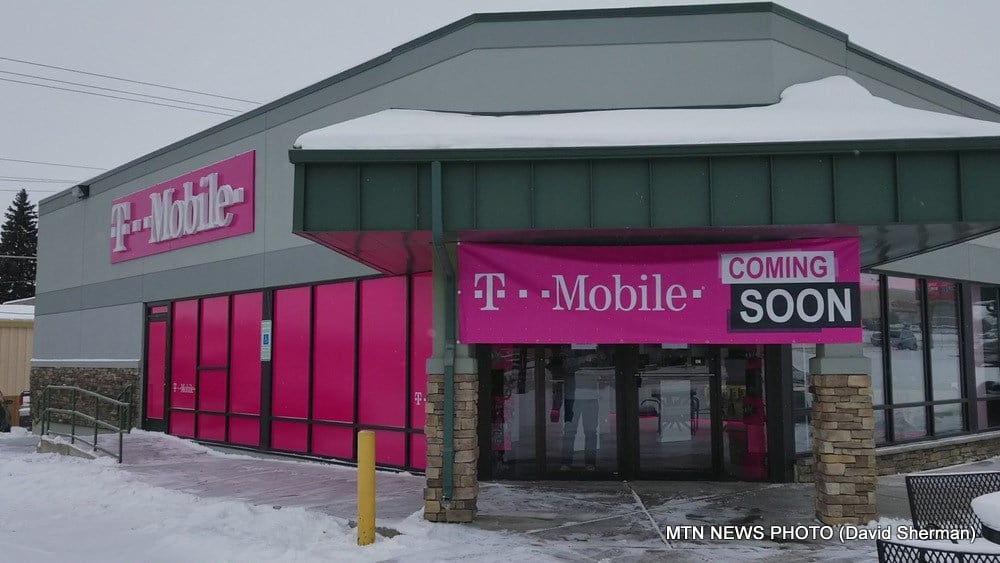 A store official on Friday was not able to provide a specific date.
For many years, when it came to the national carriers, Great Falls was dominated by Verizon, but several years ago, AT&T began catching up and opened several stores in town.
T-Mobile has been working recently to become a bigger player in more rural areas of the country.
According to CNet, T-Mobile has been "more aggressive than rivals and, through its 'un-carrier' marketing campaign, has made progress."
In October, Blackfoot Communications, which is headquartered in Missoula, entered into an agreement with T-Mobile to provide fiber back-haul services to T-Mobile tower sites throughout Montana and Wyoming.
A press release from Blackfoot says that T-Mobile aims to build hundreds of new mobile sites in eastern Montana and northern Wyoming, including Bozeman, Great Falls, and Billings, while extending existing service in Helena and Butte.