Lakota Salminen, a burglary suspect wanted in connection with a Helena double homicide, has been arrested.
Salminen was arrested by Lewis & Clark County Sheriff's Deputies at Valley Drive and Canyon Ferry Road early Friday morning.
Prosecutors had issued a warrant for Salminen's arrest following the homicides of David and Charla Taylor in their Helena home in mid-March.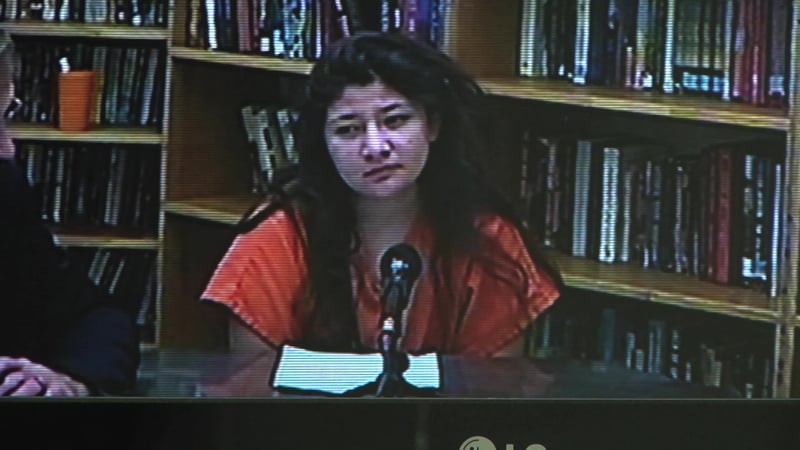 Charging documents say Salminen was allegedly involved in a burglary of the Lincoln RV Park with a group of individuals that included homicide suspect Kaleb Taylor.
Prosecutors say following the homicides, Salminen joined Taylor and two other people at a Zip Trip convenience store.
Salminen is also charged with felony possession of dangerous drugs. After her arrest Friday morning, detention center officers found items that are usually included in drug use "hit kits," including nine empty syringes, strings used for IV drug use, and three Carisoprodol pills, a Schedule IV muscle relaxant.
Bond for Salminen was set at $50,000.
She is scheduled to be arraigned in District Court in late May.
---
(APRIL 26, 2018) The Lewis & Clark County Sheriff's Office is asking for the public's help in locating Lakota Salminen.
A $200,000 arrest warrant has been issued for Salminen on allegations of burglary and theft
The Sheriff's Office did not detail the specifics behind the allegations against Salminen, but court documents related to another crime name her as a suspect in the March 10th burglary of the Lincoln RV Park, off Lincoln Road in the Helena Valley.
Three other suspects in that burglary - Kaleb Taylor, Kyle Hamm, and Journey Wieneke - are currently facing homicide charges for the deaths of David and Charla Taylor, who owned the Lincoln RV Park.
The Taylors were found murdered in their Cayuse Road home the night of March 19.
According to court documents, family members say the Taylors confronted their son Kaleb about the crime.
Call the Lewis & Clark County Sheriff's Office at 406-447-8293 if you have any information on the location of Salminen.