The Sun River Valley Historical Society Open House at historic Fort Shaw will feature a special program on Thursday, August 3, 2023, about the history of the Métis Indians.
At 2:00 pm speakers will share the history of these people in the area. Enjoy the displays and a pleasant afternoon at Fort Shaw.
The Fort was established in 1867 with 5 buildings being restored by the Society.
Tours are available in all open buildings and the event is free. For more information, call Sue at 406-465-5961.

---
---
Looking for something fun to do, either for yourself or with family and friends? There's always something to get you "out and about!" Do you have an upcoming event you want people to know about - a fundraiser, a holiday party for the community, etc? Let us know by clicking here. We update this list as we get submissions.
AUGUST 5: There will be a craft and rummage sale in the parking lot of First United Methodist Church at 610 Second Avenue North from 9am until 3pm. A variety of items are for sale. Vendor spaces are available for $30. For more information, call Holly at 406-453-3114.
AUGUST 5: Electric City Speedway will host Stuff The Stands from 5:30pm until 11pm. Bring a non-perishable food item for the Great Falls Community Food Bank and enter the races for only $5.00! (Regular gate prices apply without food donation.) Special applies to all ages except 12 and under, which is free. (Gates open at 5:30, racing begins at 7:00). For more information, call 406-452-9029.
AUGUST 5: Summer fun at Centene Stadium! This Heisey Baseball Camp features skills taught by your favorite local team, the Great Falls Voyagers. Your child will receive a camp t-shirt, lunch and a ticket for that night's game. Following the game, there will be a movie night out on the field. Baseball gloves will NOT be provided. Each participant must bring their own. Camp Start Times: Ages 6-10 start at 9am and finish at 11am; Ages 11-15 start at 11am and finish at 1pm. For more information, call Russ Bates at 406-453-1211.
AUGUST 6: The second Anime In The Park will be at Gibson Park starting at 6pm. The event is free. The movie "Kiki's Delivery Service" will be shown at sundown. There will be four amazing musicians, upgraded sound and visuals, more food choices, and the classic anime movie "Kiki's Delivery Service" will show at sundown. Come on down to enjoy an evening of free entertainment for all ages! Click here for more information.
AUGUST 7: TPUSA Faith at Cascade County presents Restoring America's Constitution from 6:30pm until 8:30pm at Embassy Church (1300 1st Avenue North). For more information, contact Deb Chibroski at tpusacascadecounty@gmail.com.
AUGUST 12: Alluvion Health will host Get Out & Play! from 11am until 1pm at the former Roosevelt School (2501 Second Avenue North). This event will feature inclusive play, providing accessibility in play for those with sensory, cognitive, and motor processing needs. There will music, movement, games, and more designed to help children better process sensory information and provide positive outlets for stimulation. Click here for more information.
AUGUST 12: The Great Falls Americans are having their a Cornhole Extravaganza on Saturday, August 12, 2023, beginning at 11:00 AM at the Beacon Icehouse (located at 1349 13th Avenue SW, Phone: 406-727-1477) in Great Falls. There will be a $100.00 entry fee per each two-member team that will play at least three games (plus playoffs). The top FOUR finishers will receive awards at the conclusion of the tournament. The Melissa Lynn Band will provide the live music starting at 7:00PM with food, drinks, and prizes throughout the day. All Proceeds from the Corn Hole Tournament will go towards new dressing rooms for the Great Falls Americans. For more information, contact Matt Leaf at Mattl.gfamericans@gmail.com, or click here.
AUGUST 12-13: The annual Mammoth Hunt will be held at First Peoples Buffalo Jump park on Saturday and Sunday from 10 a.m. to 4 p.m. This event allows visitors to try the atlatl, an ancient form of hunting which pre-dates the bow and arrow. Park staff will be assisted by Jim Ray, who has more than twenty years of experience with this ancient weapon. Visitors will also have a chance to shoot primitive archery equipment and throw tomahawks with Billy Maxwell, a cultural anthropologist who will share these traditional skills. George Bryce from Helena will demonstrate flint knapping on Saturday, and Don "Doc" Woerner D.V.M. from Laurel will showcase his unique bison and mammoth bone display on both days of the event. For more information, call all 406-866-2217.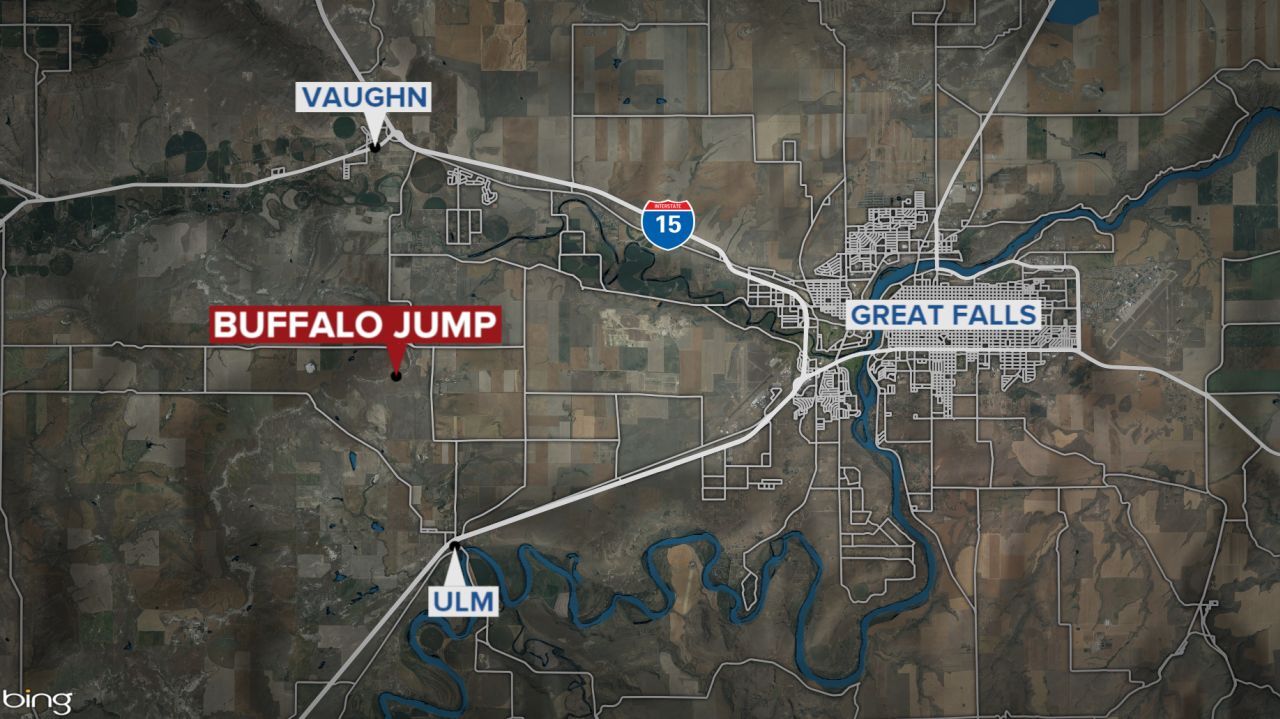 AUGUST 13: There will be a Bandshell Music Showcase at Gibson Park from 1pm until 5pm. This event will feature an array of music genres. Featured performers include Gawdful, Charles Fulcher, Joe Ryan, and Dub Revival. There will be food trucks including Sip Invasion, Tacos El Valle, and Gotcha Food Shack. Click here for more information.
AUGUST 16: Annual car show and movie starting at 5:00 p.m. at Hillcrest Lawn Mausoleum (1410 13th Street South) in Great Falls. The featured movie this year is "Bullitt," a 1968 action-thriller film that features Steve McQueen. Food and drinks will be available for purchase with proceeds benefiting the Lions Club. Click here for more information.
AUGUST 17: Join us for the second annual Montana Multi Cultural Fair from 5PM-8PM on the 400 and 500 block on Central Avenue in downtown Great Falls! Mark your calendars now to attend and get ready for this years' event to be BIGGER, BETTER, and EVEN MORE AMAZING! We anticipate more than 3,000 attendees, with over 15+ countries being represented and counting, and will have live performances, ethnic food samples, food trucks, entertainment, and SO MUCH MORE! For more information, click here to visit the website, or email Karyn at kshaffer@dadco.com.
AUGUST 18: There will be a Back 2 School Blast at the Great Falls Civic Center. Kids who are pre-registered will get in at 11 a.m. Everyone else will be allowed in at noon. The event will run until 4 p.m. The hope for the 2023 event is to give out at least 1,500 backpacks. Free haircuts and hygiene supplies, free wellness checks and immunizations, and affordable sports physicals will also be offered at the event. hosted by Alliance for Youth, Great Falls Rescue Mission and United Way of Cascade County. For more information, call 406-761-2653 or email jason.meredith@gfrm.org.
AUGUST 19: Giant Springs State Park will host a Junior Ranger Orienteering and Navigation program from 10am until 11:30 am. Kids aged 7 to 12 are invited to to learn about compasses and how to use them, how to navigate using a map, participate in a treasure hunt, and earn a junior ranger badge. Please wear close-toed shoes and bring sunscreen and water. Advance registration is required, and space is limited. Visit the park or call 406-727-1212 for more information.
AUGUST 19: The Sand Coulee Volunteer Fire Department will host an End of Summer Celebration from 5pm until midnight. Featured events include live music, cornhole tournament, bake sale, Chicken Poop Bingo, and carnival games and prizes. For more information, call Brooke at 406-868-9363 or click here.
AUGUST 19: Great Falls Neighborhood Council 3 will host a Summer Celebration at Jaycee Park from 1-3 p.m. Free activities include Samantha the Facepainter and a bouncy house for kids, free snacks, water, and ice cream provided by Frosty's Ice Cream Truck, and live music performed by Joe Ryan Acoustics. All residents living in Great Falls Neighborhood Council 3 areas are welcome to attend this free event. For more information, contact Eric Peterson at nc3.eric.peterson@gmail.com.
AUGUST 24-25: The Great Falls High School Class of 1958 will host its 65th Reunion. Aug 24 - Meadowlark Country Club - Dinner - 5PM; Aug 25 - Moose Lodge in Black Eagle - Lunch - 1PM. For more information, call Nicky Whyte Putnam at 406-452-3944.
AUGUST 25: The annual Luminaria Walk will be from 7pm until 11pm along the River's Edge Trail. There will be music, food, and more than 1,000 luminaria stretching from The Circle of Giving at West Bank Park across the Central Avenue West Bridge to the Pacific Steel & Recycling Railside Dog Park. This event is free and family-friendly. If you would like to share your music along the trail, sell drinks or food, help place luminarias on the trail or fill all 1500 bags with sand, please call Becky at 899-8642 for various volunteer opportunities, or click here.
AUGUST 26: The Great Falls Tenacious Dames Riding Club is again doing a TNT Motorcycle Poker Run and Raffle where all of the proceeds of the poker run and half of the raffle proceeds will be donated to the Grace Veterans Home for a future Womens' Center; the event is co-hosted by Tuffy's Sunset Inn (48 Sun Prairie Road). For more information call Jenette at 406-868-4043 or click here.
AUGUST 26: Join us for the third annual Touch A Truck in downtown Great Falls (100-600 Blocks of Central Avenue). This family-focused event brings the big trucks and machinery that every kid loves to their fingertips! Children can climb on, touch, and admire vehicles and machinery up close. We'll also have refreshments available to purchase from your favorite food and coffee trucks, as well as other kid-friendly/family focused features. Click here to visit the event page.
AUGUST 26-27: The Little Shell Tribe will host a Powwow. It will be at the McLaughlin Center at the University of Providence (1301 20th Street South). Event begins at noon on both days. For more information, call Karlene at 406-788-0994, or email mtlonewolf2001@yahoo.com.
AUGUST 28: Shakespeare In The Park will present The Three Musketeers from 6pm until 8pm. Performances are FREE and open to the public. Seating is first come, first served. The Three Musketeers will enthrall all generations of audience members as they get swept away to 17th century France, following a young hero's journey as he embarks to fulfill his lifelong dream of becoming a Musketeer. For more information, call 406-994-3310 or click here.
SEPTEMBER 8: Sunrise Lions will host its annual Fundraiser & BBQ from 5:30pm to 9pm at at the Moose Lodge in Black Eagle (401 21st Street North). Cost is $15 per person; children under age 7 are free. The event will feature BBQ, Fundraiser, Silent Auction and live music with Jeni Dodd. All proceeds support those in our community who qualify for visual and hearing assistance. For more information, call 406-761-7820, or email Gretchen at floorsandmore1@hotmail.com.
SEPTEMBER 9: Save the date and mark your calendars for Arts on Fire at Paris Gibson Square Museum of Art. Join us for art activities for all ages; an art and craft vendor market; musical, dance, and theatre performances; root beer floats; and more! Click here for more information, or call the Square at 406-727-8255.
OCTOBER 3: The Holiday Inn Convention Center in Great Falls will host the Montana Governor's Conference on Aging from 8am until 5pm. The forum will provide information and education to our older citizens, their families and caregivers. These attendees include elderly, persons with disabilities and caregivers. The conferences cover topics relevant to all people who are dealing with aging and disability issues. For more information, click here, or call Tessa at 406-444-6061.
NOVEMBER 22: A beloved show is back: NUTCRACKER! Magical Christmas Ballet! Gather your loved ones for the warm-glow-nostalgia of America's favorite Christmas celebration. Experience the extraordinary international cast and Ukrainian Principal Artists performing at the peak of classical European Ballet. Enjoy the magic of jaw-dropping acrobatics, larger than life puppets, and stunning hand-crafted sets and costumes. Performance is at the Mansfield Theatre in the Great Falls Civic Center from 7pm until 9pm. Click here for ticket information.
---
Do you have an upcoming event you want people to know about - a fundraiser, a holiday party for the community, etc? Let us know by clicking here. We will update this list as we get submissions.