Bradley John Goodell was sentenced in Great Falls on Friday on a charge of criminal endangerment.
Goodell was sentenced to 10 years in prison, with all of the time suspended.
In October 2017, Goodell admitted he engaged in conduct that caused a risk of serious bodily injury by engaging in sexual intercourse when the victims were too intoxicated to make a reasonable judgment.
The four incidents happened between February 2014 and November 2016.
We will update you if you we get more information.
---
---
(OCTOBER 17, 2017) The plea agreement between Bradley Goodell and the state Attorney General's office is drawing strong criticism.
Goodell pleaded no contest to one count of sexual intercourse without consent, and guilty to one count of criminal endangerment, on Monday.
Goodell had initially been charged with four counts of sexual intercourse without consent.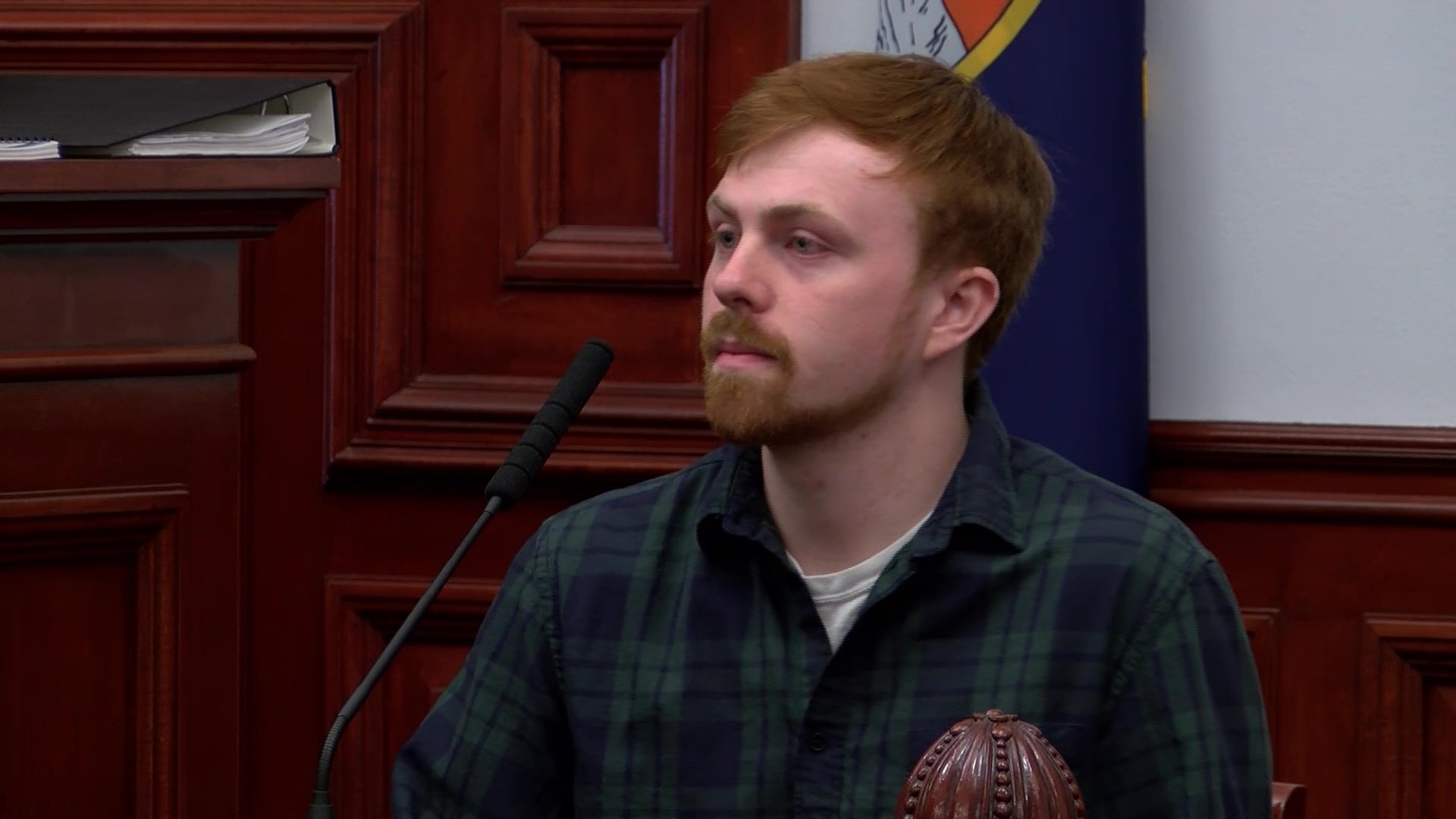 The Cascade County Attorney referred the case to the state Attorney General's office early on in the investigation due to a possible conflict of interest.
The state is recommending that Goodell be sentenced to 10 years, with all time suspended.
Public response on the KRTV Facebook page has been overwhelmingly critical of the plea deal, saying sexual assaults need to be taken seriously.
Others have questioned the reasoning behind the suspended sentence and the decision to go with criminal endangerment instead of a sex crime.
Nichole Griffith, director of Victim-Witness Assistance Services in Great Falls, said, "I think it's really disheartening to not see him get charged with an actual sex crime. There are a lot of things that go along with a sex crime and that means registering, and his ability to do some certain jobs. A lot of people say it is a slap in the face for these girls that have come forward and it takes a lot to come forward."
Griffith explained that the four cases were "severed," meaning that two of the cases would have been tried together, and the other two cases would have been tried separately – meaning three trials.
Griffith also noted that in at least one of the cases, the "shield" protection for one of the victims would have been removed, meaning that the victim's sexual history would have been presented as evidence in the case. Those two factors, according to Griffith, made the case very difficult to prosecute.
The Attorney General's office said they can not comment on the plea agreement at this time.
div[data-mml-type="relatedcategory"]{border: thin solid #e7e7e7;} .categories-right-icon{display: none;} .stories-area > hr{margin: 0px;} .stories-area > iframe {border: white;} div[data-mml-type]{ overflow: hidden; } div[data-mml-status="draft"] {display: none !important;} div.fb-post span, div.fb-post span iframe{max-width: 100%;} div[data-mml-type="twitter"].left, div[data-mml-type="instagram"].left, div[data-mml-type="facebook"].left{ float: left; position: relative; overflow:hidden; max-width:100%;}div[data-mml-type="twitter"].right,div[data-mml-type="instagram"].right,div[data-mml-type="facebook"].right{ float: right; position: relative; overflow:hidden; max-width:100%;}div[data-mml-type="twitter"].center,div[data-mml-type="instagram"].center,div[data-mml-type="facebook"].center{ width: 100% !important; overflow:hidden; text-align: center;}div[data-mml-type="twitter"].center iframe,div[data-mml-type="twitter"].center twitterwidget,div[data-mml-type="instagram"].center iframe,div[data-mml-type="facebook"].center iframe{ margin: auto !important;}div[data-mml-type="facebook"].center > span{ margin: auto !important; display: block !important;} .mml-display-none{display: none !important;} div[data-mml-type="gmaps"], div[data-mml-type="youtube"] {position:relative; width:100%; padding-bottom:56.25%;} div[data-mml-type="gmaps"] iframe, div[data-mml-type="youtube"] iframe {position:absolute; left:0; top:0;} div[data-embed-type="clip"],div[data-mml-type="clip"]{position: relative;padding-bottom: 56.25%;width: 100%;box-sizing: border-box;} div[data-embed-type="clip"] iframe { position: absolute;}}div[data-embed-type="social"], {position: relative;padding-bottom: 56.25%;width: 100%;box-sizing: border-box;} div[data-embed-type="social"] iframe,div[data-mml-type="clip"] iframe { position: absolute;}}.frankly-img{max-width:100%;}