Lorine Lynette Kohm has been arrested and is facing several felonies and misdemeanors in connection with a crash near Sun Prairie last month.
She made her initial court appearance on Thursday, April 12th.
The crash happened on Friday, March 23rd, at about 9 p.m. near the intersection of Vaughn South Frontage Road and Cleveland Road.
Court documents allege that Kohm, driving a Toyota Tacoma pickup truck, failed to stop at a stop sign and crashed into a another pickup truck, causing injuries to the two men in the other truck, Daniel Rodriguez and Michael Mayer.
"I thought I was going to die. I thought he was going to die. I have a girlfriend at home and the first thing I do is call her and I can barely see my phone because it was covered in so much blood," said Mayer.
The court documents allege that Kohm was "highly intoxicated." Officers found a bottle of whiskey in the Tundra which was about 2/3 empty.
Kohm was taken to Benefis Health System, where she reportedly was "withdrawn and resistive," and refused to answer questions or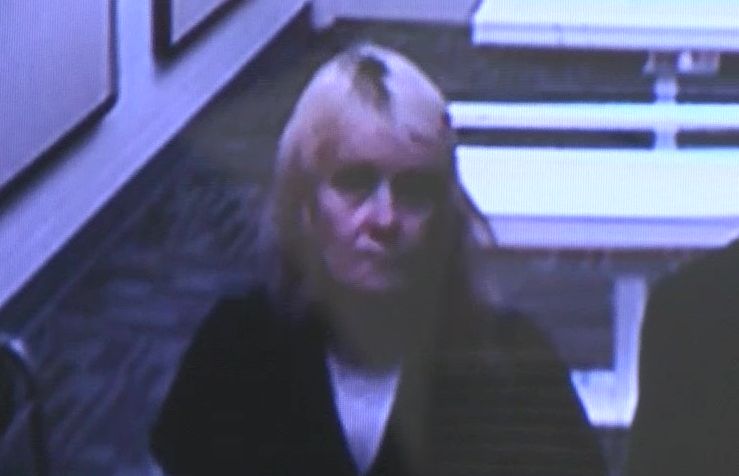 give a blood sample. Kohm was then placed under arrest. As an MHP trooper was working to obtain a telephonic search warrant to procure a blood sample, Kohm left the hospital and escaped, leaving behind her purse and cell phone.
Kohm is charged with negligent vehicular assault and criminal endangerment, both felonies; and the following misdemeanors: obstructing a peace officer; escape; driving under the influence (3rd offense); driving with suspended/revoked license; on insurance (3rd offense); unlawful possession of open alcoholic container in motor vehicle on highway; stop sign violation; and criminal possession of drug paraphernalia.
Prosecutors have requested that bond for Kohm be set at $30,000.
div[data-mml-type="relatedcategory"]{border: thin solid #e7e7e7;} .categories-right-icon{display: none;} .stories-area > hr{margin: 0px;} .stories-area > iframe {border: white;} div[data-mml-type]{ overflow: hidden; } div[data-mml-status="draft"] {display: none !important;} div.fb-post span, div.fb-post span iframe{max-width: 100%;} div[data-mml-type="twitter"].left, div[data-mml-type="instagram"].left, div[data-mml-type="facebook"].left{ float: left; position: relative; overflow:hidden; max-width:100%;}div[data-mml-type="twitter"].right,div[data-mml-type="instagram"].right,div[data-mml-type="facebook"].right{ float: right; position: relative; overflow:hidden; max-width:100%;}div[data-mml-type="twitter"].center,div[data-mml-type="instagram"].center,div[data-mml-type="facebook"].center{ width: 100% !important; overflow:hidden; text-align: center;}div[data-mml-type="twitter"].center iframe,div[data-mml-type="twitter"].center twitterwidget,div[data-mml-type="instagram"].center iframe,div[data-mml-type="facebook"].center iframe{ margin: auto !important;}div[data-mml-type="facebook"].center > span{ margin: auto !important; display: block !important;} .mml-display-none{display: none !important;} div[data-mml-type="gmaps"], div[data-mml-type="youtube"] {position:relative; width:100%; padding-bottom:56.25%;} div[data-mml-type="gmaps"] iframe, div[data-mml-type="youtube"] iframe {position:absolute; left:0; top:0;} div[data-embed-type="clip"],div[data-mml-type="clip"]{position: relative;padding-bottom: 56.25%;width: 100%;box-sizing: border-box;} div[data-embed-type="clip"] iframe { position: absolute;}}div[data-embed-type="social"], {position: relative;padding-bottom: 56.25%;width: 100%;box-sizing: border-box;} div[data-embed-type="social"] iframe,div[data-mml-type="clip"] iframe { position: absolute;}}.frankly-img{max-width:100%;}