(HELENA) Paul Jenkins and Freddie Lawrence, convicted for the 1994 murder of Donna Meagher and a robbery, have been ordered to be released from prison.
The order freeing Jenkins and Lawrence comes just days after Lewis & Clark County District Judge Kathy Seeley overturned their convictions and ordered a new trial.
In her ruling, Judge Seeley ruled that new DNA evidence casts significant doubt on whether, given the DNA evidence, a jury might convict Jenkins and Lawrence of the murder of Meagher and the robbery of the Jackson Creek Saloon.
At a hearing in March, new evidence was presented showing that there was no DNA at the scene matching either Jenkins or Lawrence.
However, DNA did match that of David Nelson. Nelson is a known criminal with a history of violent kidnappings and robberies and is currently serving time in the Montana State Prison for two murders.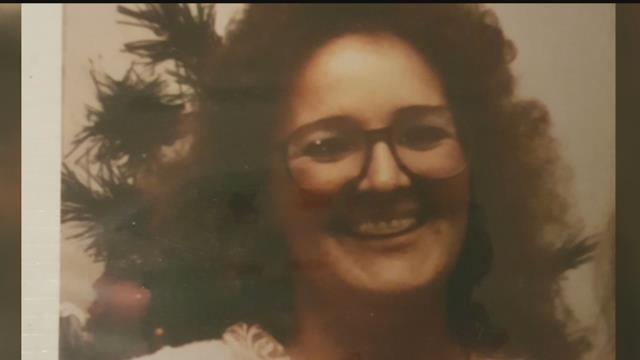 According to the Tuesday court orders, both Jenkins and Lawrence are to be released on their own recognizance.
Lawrence was released from the Montana State Prison early Tuesday afternoon to the custody of the Montana Innocence Project. He will live in Missoula in housing arranged by the Montana Innocence Project.
Lawrence will have to wear an electronic monitor and remain in daily contact with his legal counsel.
The state must give 24 hours notice before it releases Jenkins from the Lewistown Infirmary for the arrangement of the transportation of his wheelchair and prosthetics.
Jenkins will remain in Montana and live with his daughter.
Both men have also been ordered to avoid alcohol and drugs, have no contact with any victims or witnesses in the case, and make all future court appearances.
div[data-mml-type="relatedcategory"]{border: thin solid #e7e7e7;} .categories-right-icon{display: none;} .stories-area > hr{margin: 0px;} .stories-area > iframe {border: white;} div[data-mml-type]{ overflow: hidden; } div[data-mml-status="draft"] {display: none !important;} div.fb-post span, div.fb-post span iframe{max-width: 100%;} div[data-mml-type="twitter"].left, div[data-mml-type="instagram"].left, div[data-mml-type="facebook"].left{ float: left; position: relative; overflow:hidden; max-width:100%;}div[data-mml-type="twitter"].right,div[data-mml-type="instagram"].right,div[data-mml-type="facebook"].right{ float: right; position: relative; overflow:hidden; max-width:100%;}div[data-mml-type="twitter"].center,div[data-mml-type="instagram"].center,div[data-mml-type="facebook"].center{ width: 100% !important; overflow:hidden; text-align: center;}div[data-mml-type="twitter"].center iframe,div[data-mml-type="twitter"].center twitterwidget,div[data-mml-type="instagram"].center iframe,div[data-mml-type="facebook"].center iframe{ margin: auto !important;}div[data-mml-type="facebook"].center > span{ margin: auto !important; display: block !important;} .mml-display-none{display: none !important;} div[data-mml-type="gmaps"], div[data-mml-type="youtube"] {position:relative; width:100%; padding-bottom:56.25%;} div[data-mml-type="gmaps"] iframe, div[data-mml-type="youtube"] iframe {position:absolute; left:0; top:0;} div[data-embed-type="clip"],div[data-mml-type="clip"]{position: relative;padding-bottom: 56.25%;width: 100%;box-sizing: border-box;} div[data-embed-type="clip"] iframe { position: absolute;}}div[data-embed-type="social"], {position: relative;padding-bottom: 56.25%;width: 100%;box-sizing: border-box;} div[data-embed-type="social"] iframe,div[data-mml-type="clip"] iframe { position: absolute;}}.frankly-img{max-width:100%;}