(MISSOULA) David Alan Moorse, wanted by U.S. Marshals, is in jail after a manhunt that lasted all day on Wednesday.
Police had been looking for Moorse, 32 years old, after he fled from U.S. Marshals while they were attempting to execute a search warrant Wednesday morning. At one point he crashed his getaway car on South Reserve street.
Law enforcement officers surrounded a South Avenue apartment complex at around 9:30 p.m. on Wednesday and took Moorse into custody without incident. Moorse was booked into the Missoula County jail shortly after 10:15 p.m.
Moorse is scheduled to appear in a Missoula courtroom on Thursday.
According to the Montana Department of Corrections, Moorse has convictions for theft and criminal mischief charges in Missoula in 2014, as well as on an escape in Butte-Silver Bow County.
---
(WEDNESDAY, APRIL 18) A large number of Missoula police officers can be seen in a neighborhood which is between the Southgate Mall and South Reserve Street.
Officers can be seen swarming the area on foot.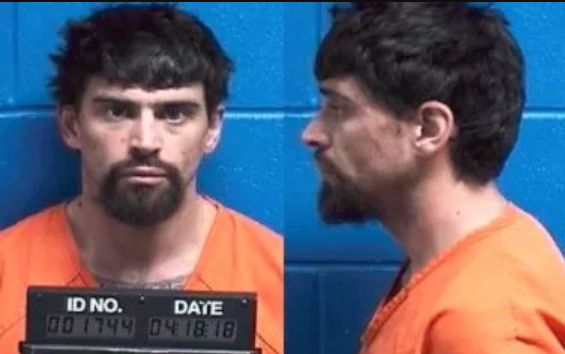 Missoula Police spokesman Sgt. Travis Welsh says that U.S. Marshals were attempting to serve a felony warrant on a "known male."
Sgt. Welsh tells MTN News the suspect may be armed and the public should avoid the area.
It appears that several vehicles were hit on South Reserve Street across from Larchmont Golf Course.
Witnesses told MTN News that the man was involved in a high-speed chase on South Reserve Street.
We have a reporter at the scene and will update you as we get more information.
div[data-mml-type="relatedcategory"]{border: thin solid #e7e7e7;} .categories-right-icon{display: none;} .stories-area > hr{margin: 0px;} .stories-area > iframe {border: white;} div[data-mml-type]{ overflow: hidden; } div[data-mml-status="draft"] {display: none !important;} div.fb-post span, div.fb-post span iframe{max-width: 100%;} div[data-mml-type="twitter"].left, div[data-mml-type="instagram"].left, div[data-mml-type="facebook"].left{ float: left; position: relative; overflow:hidden; max-width:100%;}div[data-mml-type="twitter"].right,div[data-mml-type="instagram"].right,div[data-mml-type="facebook"].right{ float: right; position: relative; overflow:hidden; max-width:100%;}div[data-mml-type="twitter"].center,div[data-mml-type="instagram"].center,div[data-mml-type="facebook"].center{ width: 100% !important; overflow:hidden; text-align: center;}div[data-mml-type="twitter"].center iframe,div[data-mml-type="twitter"].center twitterwidget,div[data-mml-type="instagram"].center iframe,div[data-mml-type="facebook"].center iframe{ margin: auto !important;}div[data-mml-type="facebook"].center > span{ margin: auto !important; display: block !important;} .mml-display-none{display: none !important;} div[data-mml-type="gmaps"], div[data-mml-type="youtube"] {position:relative; width:100%; padding-bottom:56.25%;} div[data-mml-type="gmaps"] iframe, div[data-mml-type="youtube"] iframe {position:absolute; left:0; top:0;} div[data-embed-type="clip"],div[data-mml-type="clip"]{position: relative;padding-bottom: 56.25%;width: 100%;box-sizing: border-box;} div[data-embed-type="clip"] iframe { position: absolute;}}div[data-embed-type="social"], {position: relative;padding-bottom: 56.25%;width: 100%;box-sizing: border-box;} div[data-embed-type="social"] iframe,div[data-mml-type="clip"] iframe { position: absolute;}}.frankly-img{max-width:100%;}