Joseph Eugene Garcia, who was arrested on charges of sexual abuse of children, was in court in Great Falls on Wednesday to request a lower bond.
Garcia was arrested in March in Roseville, California, where he had been living since August of 2017.
Garcia asked the court to lower his bond from $200,000 to $100,000.
He testified that he can stay with family in Great Falls and he has a job as an Uber driver.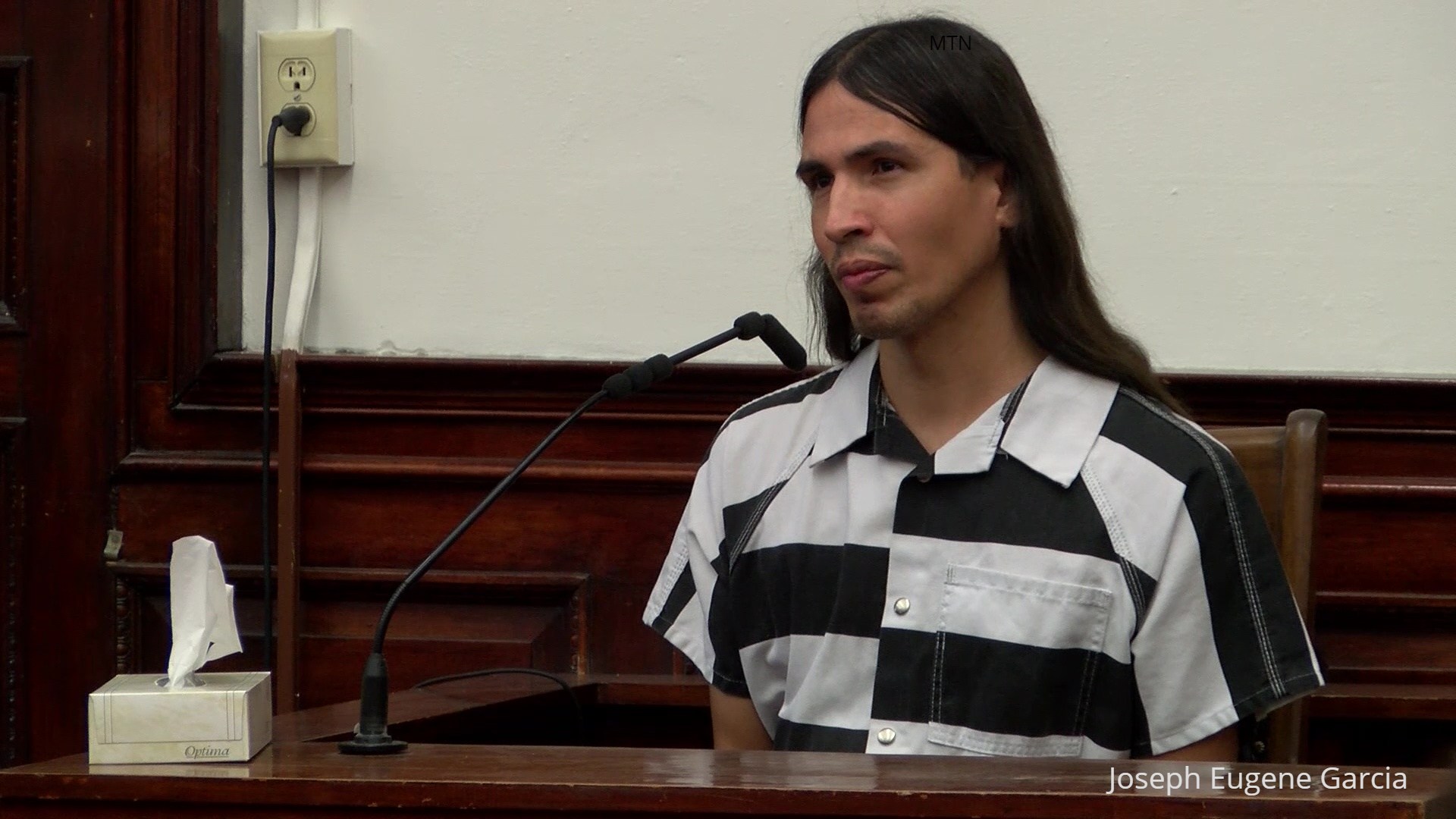 Detective Katie Cunningham of the Great Falls Police Department testified that the victim in this case is fearful of Garcia.
Cunningham said that Garcia is known to travel with young children out of state for multiple reasons. She also said that Garcia also bought these children gifts like games and clothes.
The victim had told Cunningham that Garcia would film them and he would show him pictures and videos of Garcia with other children, although none of these videos or pictures have been recovered at this time.
When he was arrested in California, investigators found 10 cellphones, five tablets, a camcorder, and several other electronics.
These devices have not been searched yet; they were packed up and have been sent to investigators in Montana.
Cunningham is continuing the investigation by talking with other children about their interactions with Garcia.
Judge John Parker decided to maintain Garcia's bond at $200,000 due to the nature of the crimes he is charged with.
Judge Parker said he is concerned that the abuse reportedly happened over a six-year period, and that Garcia was living in California at the time of his arrest.
Garcia is also being investigated in California as well.
---
(UPDATE, APRIL 2, 2018) The Great Falls Police Department announced on Tuesday that Joseph Eugene Garcia, 37, was arrested at his home in Roseville, California, on March 19 at the request of the GFPD based on a warrant charging him with several felonies.
The charges include two counts of sexual intercourse without consent and two counts of sexual abuse of children.
The GFPD stated that Garcia allegedly "groomed" and abused his victim(s) over a long period of time.
Garcia is now in custody in the Cascade County Detention Center.
According to the GFPD, Roseville detectives executed a search warrant and seized potential items of evidence from Garcia's home.
Due to the nature of Garcia's alleged crimes, there may be other victims.
Anyone with information about Garcia, or his contact with children, is asked to contact Detective Cunningham at 406-455-8561 or kcunningham@greatfallsmt.net.
---
(1st Report, April 2, 2018) Joseph Eugene Garcia is facing several felonies including two counts of sexual abuse of children.
According to court documents, a Great Falls Police detective interviewed a victim who said Garcia first raped him when he was nine-years-old.
The victim told the detective that the abuse happened more than once and physically hurt him.
The documents state that the victim said Garcia would force him to touch him with his hands and mouth.
Garcia also allegedly took sexual pictures and videos.
The victim stated he also watched pornography on Garcia's laptop.
According to the documents, the incidents occurred in several locations in Montana, and in different hotels and houses.
The victim told the detective the abuse stopped when he was 14-years-old.
The State has moved that the following charges be filed against Garcia: two counts of sexual intercourse without consent and two counts of sexual abuse of children.
div[data-mml-type="relatedcategory"]{border: thin solid #e7e7e7;} .categories-right-icon{display: none;} .stories-area > hr{margin: 0px;} .stories-area > iframe {border: white;} div[data-mml-type]{ overflow: hidden; } div[data-mml-status="draft"] {display: none !important;} div.fb-post span, div.fb-post span iframe{max-width: 100%;} div[data-mml-type="twitter"].left, div[data-mml-type="instagram"].left, div[data-mml-type="facebook"].left{ float: left; position: relative; overflow:hidden; max-width:100%;}div[data-mml-type="twitter"].right,div[data-mml-type="instagram"].right,div[data-mml-type="facebook"].right{ float: right; position: relative; overflow:hidden; max-width:100%;}div[data-mml-type="twitter"].center,div[data-mml-type="instagram"].center,div[data-mml-type="facebook"].center{ width: 100% !important; overflow:hidden; text-align: center;}div[data-mml-type="twitter"].center iframe,div[data-mml-type="twitter"].center twitterwidget,div[data-mml-type="instagram"].center iframe,div[data-mml-type="facebook"].center iframe{ margin: auto !important;}div[data-mml-type="facebook"].center > span{ margin: auto !important; display: block !important;} .mml-display-none{display: none !important;} div[data-mml-type="gmaps"], div[data-mml-type="youtube"] {position:relative; width:100%; padding-bottom:56.25%;} div[data-mml-type="gmaps"] iframe, div[data-mml-type="youtube"] iframe {position:absolute; left:0; top:0;} div[data-embed-type="clip"],div[data-mml-type="clip"]{position: relative;padding-bottom: 56.25%;width: 100%;box-sizing: border-box;} div[data-embed-type="clip"] iframe { position: absolute;}}div[data-embed-type="social"], {position: relative;padding-bottom: 56.25%;width: 100%;box-sizing: border-box;} div[data-embed-type="social"] iframe,div[data-mml-type="clip"] iframe { position: absolute;}}.frankly-img{max-width:100%;}