(BILLINGS) Larry Price, the developer of the largest home ever built in Billings, is facing federal charges for allegedly faking his own abduction in Virginia in a scheme to "disappear" with his mistress last month.
Price was charged in U.S. District Court in Virginia with giving false statements to investigators.
Price, who developed the 26,000-square-foot mansion in the Ironwood subdivision on the West End, has been living in Bluefield, Virginia.
According to documents filed in Yellowstone County District Court, Price defaulted on a loan from Three Blind Mice LLC and owes over $11 million.
The home on Canyonwood Drive is valued at $10.34 million and is owned by Three Blind Mice LLC, according to the Yellowstone County tax assessor.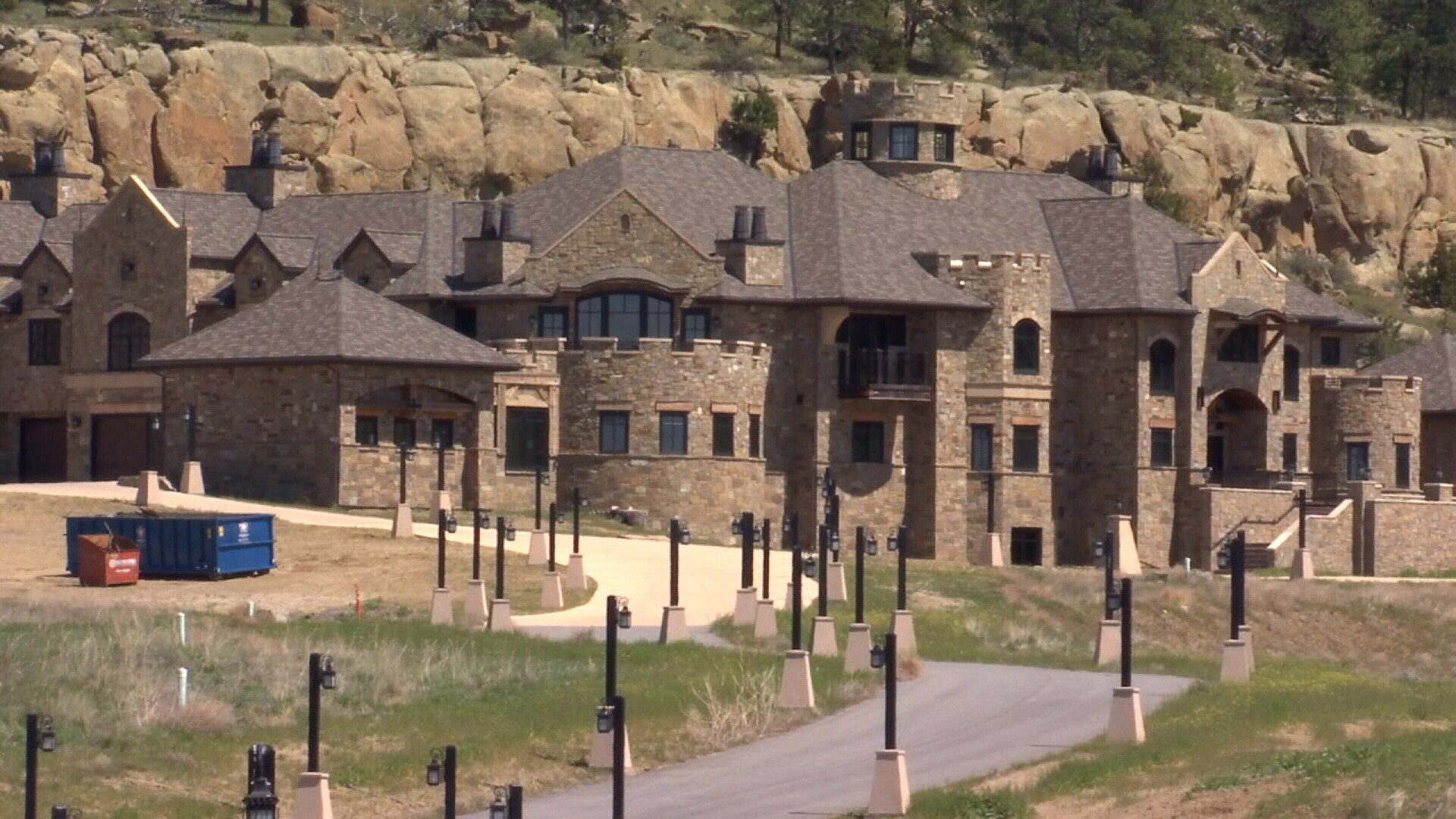 Price's wife, Amy, reported him missing on April 18 around 2 a.m. in Virginia.
He hadn't been seen since 8 p.m. the night before, according to court documents.
The police department and sheriff's office began a missing person investigation, which included the help of K9 units, helicopters and hundreds of federal, state and local authorities.
Police used cell phone pinging technology to locate Price's white Mercedes with Montana plates in a parking lot in Tazewell County.
Price was located the following night by a driver who noticed him on the side of the road.
Price was taken to the hospital, where he was interviewed by police.
He had $3,774 in his pocket at the time, according to court documents.
Price first claimed he had been kidnapped by two unknown men, but later said the abduction may be related to a debt he owed.
Price altered his story to suggest members of a "pagan" biker gang drugged, robbed and held him against his will. He said the men held a rag soaked in chemicals to his face, making him disoriented.
Price told police the kidnappers took him by van to his business, Hawg Pit Cycles, and stole belongings from his store safe.
Price said there was no surveillance footage at his shop, but police did find video recordings which showed no evidence of any disturbance or altercation at the shop.
After the robbery, Price alleged the men took him to an unknown area and threw him out of the van.
Price said he had connections to a railroad and was coerced by the Pagan biker gang to facilitate the transport of methamphetamine by rail, according to court documents.
Investigators later made contact with a woman who worked at a nearby restaurant.
The woman admitted she developed an occasional intimacy with Price and said they had conversations about wanting to disappear.
The woman went to Walmart to purchased Red Bull, Coke, chips, socks, underwear and towels, along with a cell phone for their new life together at her father's vacant home in Tazewell.
Price was found about 2 miles from the home he had planned to live at with the woman.
According to the CBS News affiliate in Bluefield, the judge ordered Price to remain in custody on a $500,000 bond.
An attorney representing Three Blind Mice LLC said Wednesday that the property, which has never been occupied, went on the market Monday.
The asking price is $17 million.