(GREAT FALLS) Richard E. Adsit, Jr., a former teacher and coach at several high schools in Montana, has been arrested for allegedly sexually assaulting a student.
Judith Basin County Sheriff Jon Schmitt said in a press release on Thursday that Adsit was arrested in Mercer, a town in western Pennsylvania.
Adsit is currently teaching in the in the Mercer County School District; according to the school district website, Adsit is a Health & Physical Education teacher, who teaches the following courses: Fitness; Physical Education 8; Physical Education 9-12; and Health 9.
He was charged by Information with three counts of sexual assault and two counts of sexual intercourse without consent; the incidents happened in 2012 while he was working at Geyser High School, according to court documents.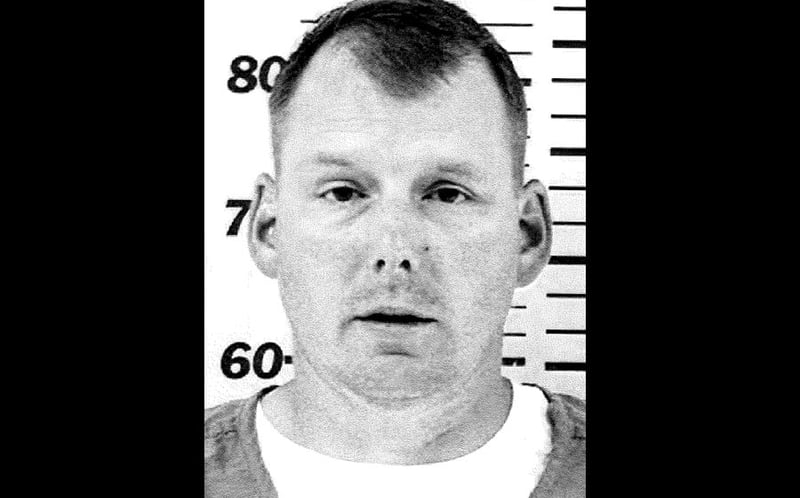 Court documents state: "During the time at issue, Defendant repeatedly ignored the Victim's statements and actions indicating lack of consent. In late March or early April 2012… Defendant explicitly told the Victim she could 'never ever, ever, ever, EVER tell anybody what was going on.' This statement from a teacher and coach to a student and player resulted in the Victim being unable to effectively consent to sexual contact due to the imbalance of power."
The alleged victim was a student and player at the time of the alleged crimes, and under the age of 16. Adsit was 36 years old at the time.
According to the Sheriff's Office, Adsit worked at the following schools in Montana: Reed Point High School, Geyser High School, Savage High School, and Sidney High School. We have also received reports that Adsit worked at Hays-Lodgepole schools.
Authorities are working to find out if there are any other potential victims.
Dr. Bill Gathers, the superintendent at Mercer Area Schools, said they're "absolutely shocked and dismayed" that Adsit passed all background checks, according to CBS affiliate WKBN. He's worked for the district a little more than two years and was the high school baseball coach.
"There is a state police clearance,FBI fingerprint clearance, child abuse clearance, and then there is a sign off from every school district that he worked for, including all the ones in Montana and all came back clear," Gathers said.
The district only has three days of school left. Adsit will use his personal time until school officials can figure out what is going on legally with him. Then they will determine his employment status.
We will update you as we get more information.
div[data-mml-type="relatedcategory"]{border: thin solid #e7e7e7;} .categories-right-icon{display: none;} .stories-area > hr{margin: 0px;} .stories-area > iframe {border: white;} div[data-mml-type]{ overflow: hidden; } div[data-mml-status="draft"] {display: none !important;} div.fb-post span, div.fb-post span iframe{max-width: 100%;} div[data-mml-type="twitter"].left, div[data-mml-type="instagram"].left, div[data-mml-type="facebook"].left{ float: left; position: relative; overflow:hidden; max-width:100%;}div[data-mml-type="twitter"].right,div[data-mml-type="instagram"].right,div[data-mml-type="facebook"].right{ float: right; position: relative; overflow:hidden; max-width:100%;}div[data-mml-type="twitter"].center,div[data-mml-type="instagram"].center,div[data-mml-type="facebook"].center{ width: 100% !important; overflow:hidden; text-align: center;}div[data-mml-type="twitter"].center iframe,div[data-mml-type="twitter"].center twitterwidget,div[data-mml-type="instagram"].center iframe,div[data-mml-type="facebook"].center iframe{ margin: auto !important;}div[data-mml-type="facebook"].center > span{ margin: auto !important; display: block !important;} .mml-display-none{display: none !important;} div[data-mml-type="gmaps"], div[data-mml-type="youtube"] {position:relative; width:100%; padding-bottom:56.25%;} div[data-mml-type="gmaps"] iframe, div[data-mml-type="youtube"] iframe {position:absolute; left:0; top:0;} div[data-embed-type="clip"],div[data-mml-type="clip"]{position: relative;padding-bottom: 56.25%;width: 100%;box-sizing: border-box;} div[data-embed-type="clip"] iframe { position: absolute;}}div[data-embed-type="social"], {position: relative;padding-bottom: 56.25%;width: 100%;box-sizing: border-box;} div[data-embed-type="social"] iframe,div[data-mml-type="clip"] iframe { position: absolute;}}.frankly-img{max-width:100%;}.mce-item-table{word-break: break-all;}