[youtube https://www.youtube.com/watch?v=6elIOVjeczQ?rel=0&showinfo=0]
Eagle Mount Great Falls staff says that their Activity Center, located at 1065 Franklin Avenue, was broken into and several items were stolen on July 4th, including credit cards and the organization's 2014 Blue Toyota Tundra truck.
That truck was recovered by the Cascade County Sheriff's office Friday morning.
While organizers say they still have to evaluate the damage, one of the biggest concerns for them is loss of the Montana Vet Program's 75-pound "Pig Egg."
The "pig egg" is a bag that contains the nearly 7,000 dog tags from service members who gave their lives serving in Iraq and Afghanistan.
Staff say they will continue to assess the damage but were relieved their truck has been found.
They said they didn't believe a suspect was in custody; we will update you if we learn more.
Eagle Mount Great Falls has been providing recreational activities for those with physical and mental disabilities since November 1990.
For more information about the organization, visit https://www.facebook.com/eaglemountgf/ or https://www.eaglemount.net/.
The "pig egg":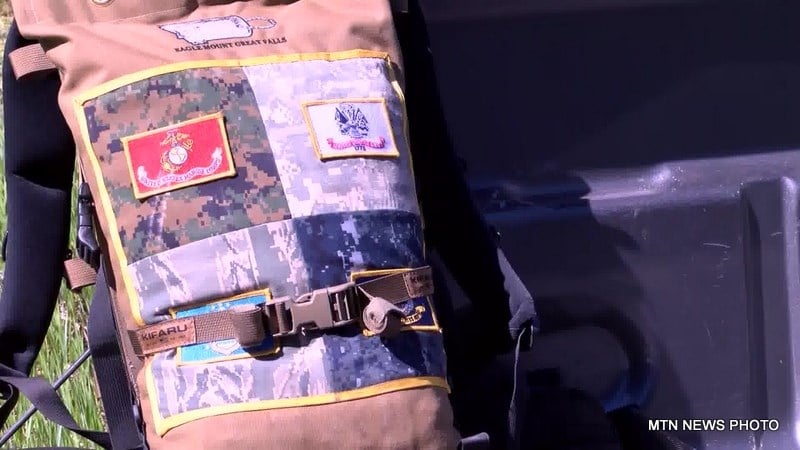 div[data-mml-type="relatedcategory"]{border: thin solid #e7e7e7;} .categories-right-icon{display: none;} .stories-area > hr{margin: 0px;} .stories-area > iframe {border: white;} div[data-mml-type]{ overflow: hidden; } div[data-mml-status="draft"] {display: none !important;} div.fb-post span, div.fb-post span iframe{max-width: 100%;} div[data-mml-type="twitter"].left, div[data-mml-type="instagram"].left, div[data-mml-type="facebook"].left{ float: left; position: relative; overflow:hidden; max-width:100%;}div[data-mml-type="twitter"].right,div[data-mml-type="instagram"].right,div[data-mml-type="facebook"].right{ float: right; position: relative; overflow:hidden; max-width:100%;}div[data-mml-type="twitter"].center,div[data-mml-type="instagram"].center,div[data-mml-type="facebook"].center{ width: 100% !important; overflow:hidden; text-align: center;}div[data-mml-type="twitter"].center iframe,div[data-mml-type="twitter"].center twitterwidget,div[data-mml-type="instagram"].center iframe,div[data-mml-type="facebook"].center iframe{ margin: auto !important;}div[data-mml-type="facebook"].center > span{ margin: auto !important; display: block !important;} .mml-display-none{display: none !important;} div[data-mml-type="gmaps"], div[data-mml-type="youtube"] {position:relative; width:100%; padding-bottom:56.25%;} div[data-mml-type="gmaps"] iframe, div[data-mml-type="youtube"] iframe {position:absolute; left:0; top:0;} div[data-embed-type="clip"],div[data-mml-type="clip"]{position: relative;padding-bottom: 56.25%;width: 100%;box-sizing: border-box;} div[data-embed-type="clip"] iframe { position: absolute;}div[data-embed-type="social"] {position: relative;padding-bottom: 56.25%;width: 100%;box-sizing: border-box;} div[data-embed-type="social"] iframe,div[data-mml-type="clip"] iframe { position: absolute;}.frankly-img{max-width:100%;}.mce-item-table{word-break: break-all;}