(BOZEMAN) Jake Collins faces up to 102 years in prison after pleading guilty to killing his wife with a frying pan in Bozeman on December 31, 2016.
Collins was scheduled to go on trial in August for deliberate homicide and tampering with evidence, but chose to take a plea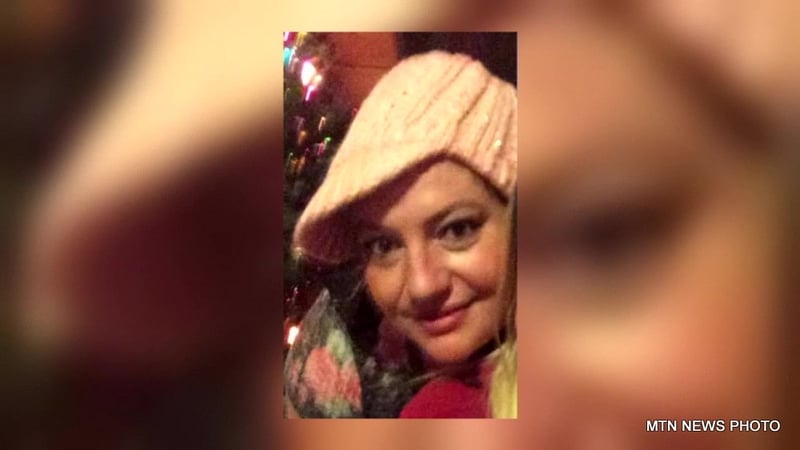 agreement with prosecutors. Collins pleaded guilty to deliberate homicide last Friday in District Court Judge Holly Brown's courtroom.
The prosecutor said in exchange for Collins' guilty plea, he would recommend 100 years in prison for the charge of deliberate homicide and two years for a weapons enhancement. Additionally, the prosecutor allowed a recommendation of 10 years served concurrently for the charge of tampering with evidence.
According to charging documents, Collins initially told police he hadn't seen his wife Crystal since the two had a fight on New Years Eve. Later, Collins admitted to striking her repeatedly in the head with a cast-iron frying pan while she lay on their bed, and then using a knife to slit her throat.
Officers found her body in the bed of his truck hidden inside a sleeping bag with bloodied pillows evidence of the crime.
Collins is scheduled to be sentenced on October 15.
RELATED: Child offers evidence in Bozeman murder case
RELATED: Missing Bozeman woman found dead, husband arrested
---
(JANUARY 3, 2017) The man accused of killing his wife on New Year's Eve reportedly told law enforcement that he killed her when he hit her with a cast iron frying pan in the head during a drunken fit of rage.
A charging document also states Jake William Collins, 32, also cut Crystal Rianna Collins', 32, in the throat.
The murder allegedly happened while the couple's three children, along with two other neighborhood children, slept in the home's living room.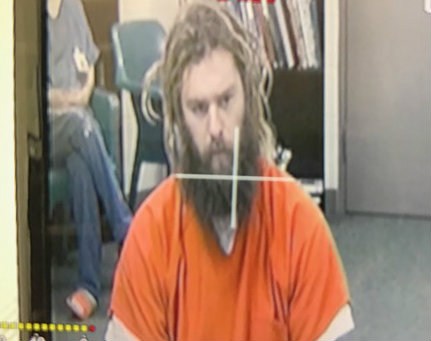 Jake W. Collins made an initial appearance in Justice Court this morning. He is being held on $750,000 bond and his next appearance will be Friday, Jan. 20, 2017.
Crystal Collins' mother called law enforcement to report her daughter had been missing on Monday, Jan. 2, at 8:42 a.m. She was reportedly last seen between 3 and 4 a.m. on Sunday, Jan. 1, 2017 when Jake Collins told Gallatin County sheriff deputies she walked away from her residence in the Mountain View Trailer Park at 8628 Huffine Lane, just west of Bozeman.
Jake Collins told a deputy that he and his wife had gone to a New Year's Party in Four Corners around 8 p.m. on Dec. 31, 2016, and left the party intoxicated in separate vehicles.
Jake Collins and his brother-in-law went to pick up his daughter who was babysitting when Crystal Collins reportedly passed them on the roadway, lost control of her vehicle and slid off the road.
The men continued on the way to pick up the girl then returned to pick up Crystal Collins. Jake Collins then followed the brother-in-law and Crystal Collins in the vehicle that had slid off the road.
He told investigators that he and his wife then had a physical dispute once back at their home which resulted in Crystal leaving the residence on foot. He reported he hadn't seen or heard from her since 4 a.m.
When investigators came to the home later Monday they learned that Jake Collins had taken the couple's children to Butte to Crystal Collins' mother's home.
Investigators then interviewed neighbors and children who had stayed the night for a sleepover at the victim's home.
At approximately 5 p.m. Jake Collins met with investigators at the Law and Justice Center and agreed to answer questions about his missing wife.
He told investigators that he and his wife had a physical altercation that took place in the couple's bedroom after they arrived home from the New Year's party.
Investigators told Jake Collins that his statement was inconsistent and incorrect and asked him to recount what had happened.
Jake Collins then reportedly said that he had punched his wife several times and then allegedly admitted that he killed her in their bedroom. He said he struck Crystal in the head with a large cast iron frying pan while she was on the bed.
He provided additional details, including that he cleaned up the crime scene and attempted to dispose of the woman's body.
Jake Collins provided law enforcement the location of his wife's body, which a detective located soon after.
At approximately 8 p.m. Jake was placed under arrest for deliberate homicide.
div[data-mml-type="relatedcategory"]{border: thin solid #e7e7e7;} .categories-right-icon{display: none;} .stories-area > hr{margin: 0px;} .stories-area > iframe {border: white;} div[data-mml-type]{ overflow: hidden; } div[data-mml-status="draft"] {display: none !important;} div.fb-post span, div.fb-post span iframe{max-width: 100%;} div[data-mml-type="twitter"].left, div[data-mml-type="instagram"].left, div[data-mml-type="facebook"].left{ float: left; position: relative; overflow:hidden; max-width:100%;}div[data-mml-type="twitter"].right,div[data-mml-type="instagram"].right,div[data-mml-type="facebook"].right{ float: right; position: relative; overflow:hidden; max-width:100%;}div[data-mml-type="twitter"].center,div[data-mml-type="instagram"].center,div[data-mml-type="facebook"].center{ width: 100% !important; overflow:hidden; text-align: center;}div[data-mml-type="twitter"].center iframe,div[data-mml-type="twitter"].center twitterwidget,div[data-mml-type="instagram"].center iframe,div[data-mml-type="facebook"].center iframe{ margin: auto !important;}div[data-mml-type="facebook"].center > span{ margin: auto !important; display: block !important;} .mml-display-none{display: none !important;} div[data-mml-type="gmaps"], div[data-mml-type="youtube"] {position:relative; width:100%; padding-bottom:56.25%;} div[data-mml-type="gmaps"] iframe, div[data-mml-type="youtube"] iframe {position:absolute; left:0; top:0;} div[data-embed-type="clip"],div[data-mml-type="clip"]{position: relative;padding-bottom: 56.25%;width: 100%;box-sizing: border-box;} div[data-embed-type="clip"] iframe { position: absolute;}div[data-embed-type="social"] {position: relative;padding-bottom: 56.25%;width: 100%;box-sizing: border-box;} div[data-embed-type="social"] iframe,div[data-mml-type="clip"] iframe { position: absolute;}.frankly-img{max-width:100%;}.mce-item-table{word-break: break-all;}